Youth center to open in Frazee this summer
News | Published on March 30, 2022 at 2:58pm EDT | Author: chadkoenen
0
Bistro moved to main level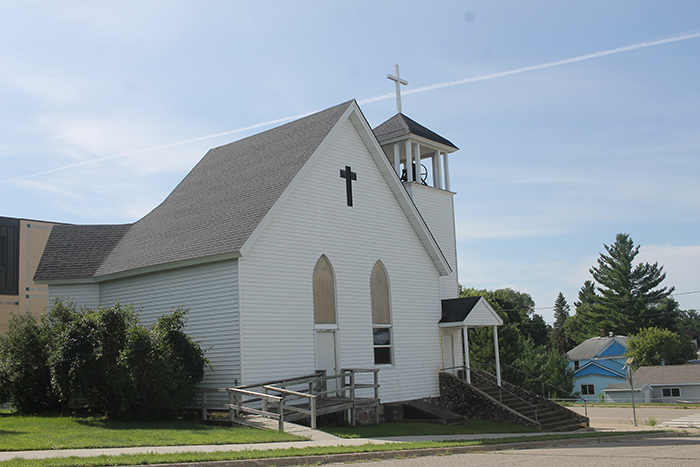 By Barbie Porter
Editor
The CornerStone is aiming to be open this summer. Modifications were recently made to where the bistro and youth center will be located.
CornerStone board member Karen Pifher reported electrical inspections were done recently and a soft opening is set for June.
She noted the progress was made possible through the generosity of many grantors and donations.
The location of the bistro was moved to the main level and the youth center went to the lower level. Both floors are handicapped accessible. Pifher explained the locations for the two gathering spaces were flipped as the concrete floor in the basement offered limited options for a commercial kitchen installment.
Like all hiccups along the way, the CornerStone made the last minute change into a positive. Pifher explained the youth members of the advisory council of CornerStone expressed a desire to increase art in the community. While a "Welcome to Frazee" mural and angel wings were created as public art by a professional artist last year, the concrete basement floor at CornerStone will be open to student artists.
"A mural will be painted on the floor," Pifher said.
The youth center will also have an area dedicated to artists of all mediums, from canvas to computer. She is even hoping to provide screen printing so T-shirts can be made on-site.
The basement will also have air hockey and game space, as well as a kitchenette area so students can make their own food.
Pifher explained when the United Methodist Church officially moves to the new church building in Red Willow Heights this summer, the remodel will begin for the bistro and coffee shop. The plan is to serve regular cups of coffee, along with specialty drinks, sandwiches, soups and gift retail items.
"The bistro will offer a quieter place to gather," Pifher said.
The bistro area will also feature an 110-inch screen, a karaoke machine and stage where the public can perform talents.