Justnes feels bond with Wicked Witch
News | Published on April 7, 2022 at 1:13pm EDT | Author: chadkoenen
0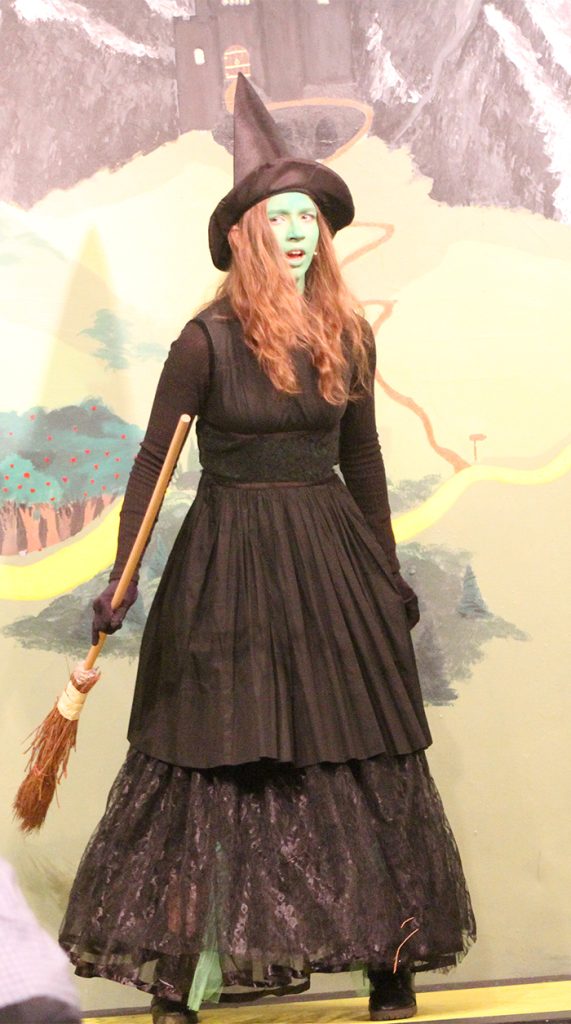 By Chad Koenen
Publisher
Melody Justnes immediately felt a special bond between her life and that of the Wicked Witch of the West.
The Frazee High School junior said the Wicked Witch of the West was loud and obnoxious, and she knew she could tap into her ability to be heard on the stage.
"She's also kind of sassy. I don't see her like an Old Betty. She is very confident in herself and I like that," said Justnes of her character in the Frazee High School's performance of the Wizard of Oz.
The daughter of Rebecca and Andy Aho, Justnes performed in her third musical last weekend. She has enjoyed the opportunity to work with her other cast mates, as well as the chance to see the Jitterbug dance and mount scene come to life.
In addition to the musical, Justnes is a member of the One Act Play and choir.
The Wizard of Oz was performed last weekend at Frazee High School.