Riewer enjoys final FHS musical
News | Published on April 7, 2022 at 1:11pm EDT | Author: Chad Koenen
0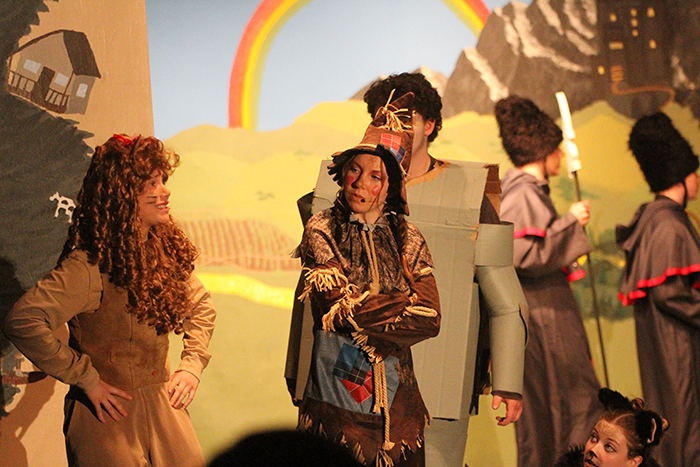 By Chad Koenen
Publisher
As one of the most beloved characters in the Wizard of Oz, Braylee Riewer had the difficult task of bringing the lovable scarecrow to life last week.
A senior at Frazee High School, Riewer is no stranger to taking the stage. After all, she has been in a musical every year since her eighth grade year in school. The seasoned musical performer felt up to the challenge of bringing the fun loving character to the stage as part of the annual Frazee High School musical.
The daughter of Matthew and Roxanne Riewer said she wanted to play the part of the scarecrow due to its fun-loving nature. The character also supports the group as they follow the yellow brick road to the land of Oz.
"I really enjoy scarecrow, because there isn't a moment in the show where scarecrow is boring to play. He is a fun-loving character that supports Dorothy and the gang. Which I love portraying that throughout the show. Knowing that his character is similar to my personality, drew me to audition for him."

Braylee Riewer
As Riewer prepared for the final musical of her high school career last week she was looking forward to sharing the stage and making some more memories with her cast mates.
"This is my last year in musical and I can't wait to be on the stage one last time. I have enjoyed getting to know the directors, the casts, and all the roles I have played. But I am especially excited for the memories that are going to be made and that will stay with me throughout my life," said Riewer. "Musical is one special group and I'm going to miss everything that comes along with it."