The land of Oz comes to life in Frazee
News | Published on April 7, 2022 at 1:13pm EDT | Author: Chad Koenen
0
Wizard of Oz featured as FHS spring musical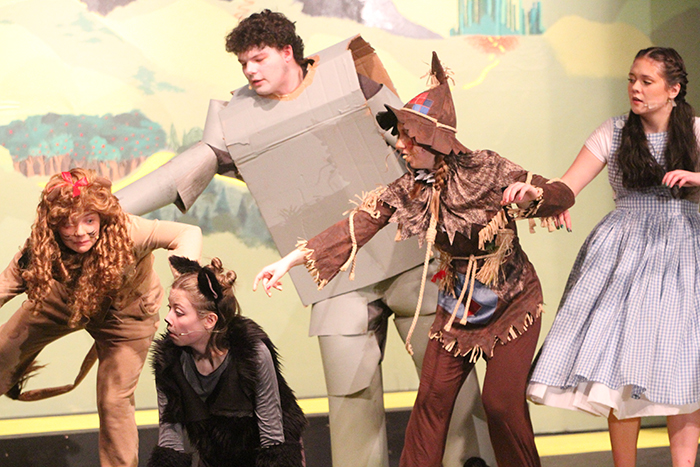 By Chad Koenen
Publisher
A group of Frazee-Vergas High School students followed the yellow brick road all the way to the land of Oz over the weekend.
During its annual spring musical, the students performed the Wizard of Oz. The musical opened on Friday night, before hosting a pair of shows on Saturday and a matinee on Sunday.
The musical was directed and produced by Amber Sazama and Brian Selander and featured a full audience during each of the four performances. On Wednesday morning the students performed a dress rehearsal for a number of elementary students in the Frazee-Vergas High School commons area.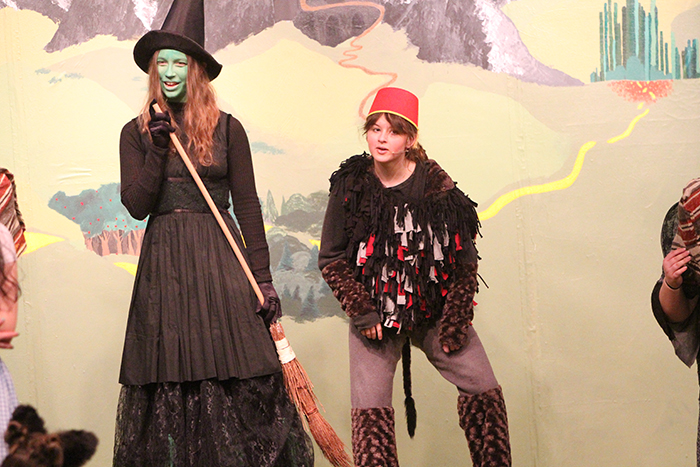 The musical followed Dorothy as she travels to the land of Oz in search of a trip back home. She meets a colorful cast of characters along the way including the Good Witch, lion, tin man, scarecrow, Wicked Witch of the West and more. Throughout the trip she had her trusty companion Toto as they followed the yellow brick road.
Frazee-Vergas School students played the various parts in the musical including: Katy Wilkowski as Dorothy, Alexis Heaton as the Good Witch, Sydney Rodeman as the lion, Jon Buhr as of the tin man, Braylee Riewer as the scarecrow and Melody Justnes as the Wicked Witch of the West.