Seven letter winners return to Frazee line up this season
Sports | Published on April 13, 2022 at 12:36pm EDT | Author: Chad Koenen
0
Frazee looks to improve on last year's 6-16 finish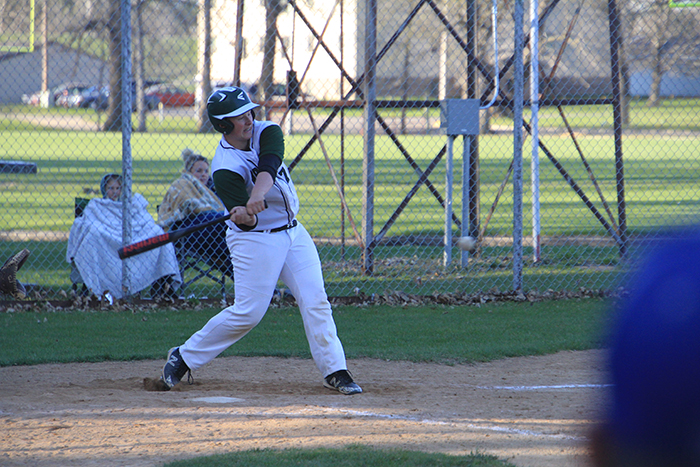 By Chad Koenen
Publisher
Fresh off a 6-16 season last year, the Frazee Hornets are hoping to take the next step in both the Heart O' Lakes Conference and Section 8AA this season. The Hornets will be led by seven returning letter winners and a number of underclassmen who will be looking to make an impact at the varsity level this season.
Seniors Scott Seim and Wiley Bachmann will lead the Hornet charge this season, while juniors Mark Jaroszewski, Zach Longfors, Gage Post, Kale Ovsak and Caden Frank will also be returning to the Frazee line up this year. Seim, Bachmann, Jaroszewski and Longfors were every day starters on varsity last season.
In order to be successful this season the Hornets will need to replace three key members from last year's team who were lost to graduation. Brock Barlund hit .426 last year as a shortstop and pitcher, while Broden Fleisher hit .393 and played center field. Leadoff hitter and catcher Brandon Nguyen will also be missed this season.
To fill the holes left by these three players, the Hornets will turn to a number of non-letter winners including junior Max Rue and newcomer George Flynn. While Flynn is a senior, he hasn't played baseball since little league and head coach Andy Mekalson said he is a good athlete and quick study.
In addition to Rue and Flynn, Mekalson said Frazee has a big group of sophomores who are waiting in the wings for their chance to compete on the varsity diamond.
Among the team goals for the season, Mekalson said the Hornets are hoping to win 10 games and improve as a team.
The conference and section favorite will likely be Perham.
The Hornets were scheduled to open their season on Tuesday against Dilworth-Glyndon-Felton, before taking the field on Thursday at Ada-Borup in non-conference action.