Local high school see statewide graduation rates dropping
News | Published on April 19, 2022 at 4:29pm EDT | Author: chadkoenen
0
Frazee graduating 10 percent less than average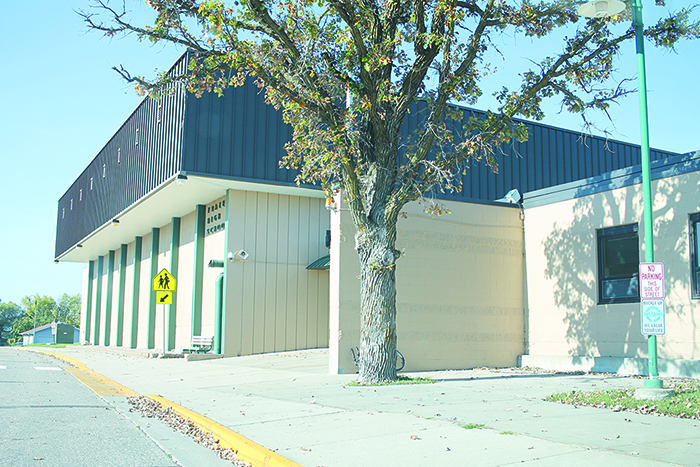 Frazee-Vergas high school graduation rates fell by just under 5 percent in 2021, mirroring a trend statewide that was certainly affected by the pandemic and the differing formats of the education models during that time.
The Frazee-Vergas graduation rate dropped by 4.6 percent from the previous year; 82.9 percent to 78.3 percent, which is 10 percent below the state average.
Enrollment was also down locally with 830 total students, 440 at the elementary school and 390 at the high school.
Another interesting number, according to Superintendent Terry Karger, is 46 percent of Frazee graduates enrolled in a four-year post-secondary school. Karger noted that the student body is made up of a wide variety of graduates with more opportunities elsewhere, making that number less important that it appears at face value.
"I think today's landscape of where kids should and could want to go is really different than where it was 10-12 years ago," Karger said. "The amount of job opportunities in tech and trade is immense. The nice part of going into those fields is they're not as long and you don't come out with as much debt. While we are below the state average of kids going to a four-year school, I don't see that as much of a bad thing. We have a lot of kids that will do very well in a tech or trade program."
Statewide, 62 percent of graduates enrolled in a four-year college or university, 44 percent (26,474) in Minnesota and 18 percent (11,022) out of state.
Data was not available immediately for students attending two-year programs out of his school.
The statewide graduation rate for the class of 2021 was 83.3 percent (57,137 students), which represents a 0.5 percentage point decrease in the four-year graduation rate compared to the class of 2020. The small decrease in graduation rate is driven by a 0.3 percentage point increase in the dropout rate and 0.2 percentage point increase in the unknown rate. In 2021, 3,594 students from earlier classes earned their diplomas, graduating five, six or seven years after beginning high school.
"The class of 2021 faced incredibly difficult circumstances in their final years of high school. I am extremely proud of our 2021 graduates and the educators, leaders, staff and families who helped them make it to graduation. The slight decrease in our graduation rate reinforces how challenging the pandemic has been on our students. We remain committed to ensuring every single Minnesota student graduates from high school, whether that is in four years, five years, six years or more."

Dr. Heather Mueller, Minnesota Department of Education Deputy Commissioner
Over the last several years, Minnesota's four-year graduation rate has been trending upward, rising from 82.5 for the class of 2016 to 83.8 for the class of 2020, and dropout rates have decreased in recent years. This year's graduation rate dip underscores the importance of ensuring Minnesota public schools have the funding and resources necessary to support all students.
Governor Tim Walz and Lieutenant Governor Peggy Flanagan's Budget to Move Minnesota Forward aims to stabilize education funding by investing an additional 2 percent on the general education formula, which is the most flexible funding public schools receive and allows school leaders to meet local needs with local solutions.
The budget also invests in targeted efforts and programs that have been shown to increase graduation rates, such as the Minnesota Multi-tiered System of Supports, Full-Service Community Schools and additional support personnel to help students with a variety of needs, including those who may be at risk of falling behind.
New this year is the addition of the state definition of American Indian to the graduation report. The state definition allows students to be reported as American Indian even if they also belong to other racial and ethnic groups. Under the federal definition of American Indian or Alaska Native, these students would fall under "Hispanic/Latino" or "two or more races" and would not be counted as American Indian or Alaska Native in reporting. The four-year graduation rate for American Indian students (state definition) saw an increase from 58.4 percent to 58.5 percent between 2020 and 2021.
In addition to American Indian students (state definition), two more student groups saw increases in the class of 2021's four-year graduation rate compared to the class of 2020: Black students (+1.2) and students identifying as two or more races (+1.1). English learners and students receiving special education services saw decreases of 1.5 and 1.0 percentage points, respectively, highlighting the urgency to reduce the English learner and special education funding cross-subsidies.
"We will continue to work for our students and we need support from the legislature," said Commissioner Mueller. "Governor Walz and Lieutenant Governor Flanagan's Due North Education plan outlines our goals and the Governor's proposed education budget will help provide the resources to ensure that every student is seen, valued, heard and represented throughout their educational experience and is supported all the way through high school graduation."