Regional fishing reports available for opener
News | Published on May 12, 2022 at 11:35am EDT | Author: Chad Koenen
0
Area lakes ice-out dates are normal this year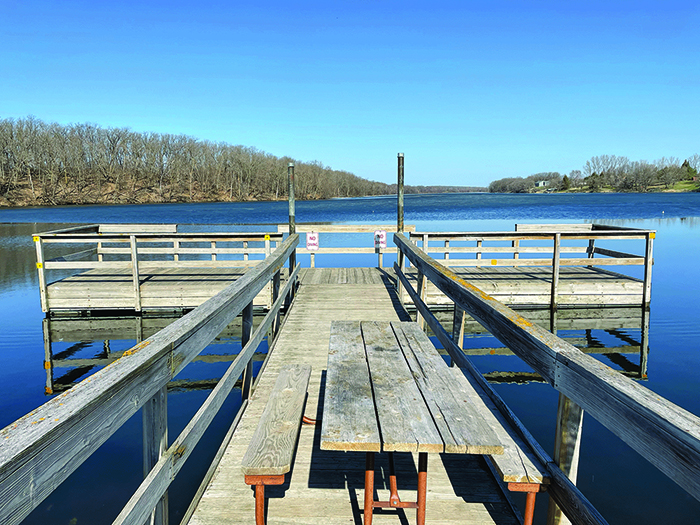 Anglers looking for local information before the Saturday, May 14, fishing opener for walleye, bass, northern pike and trout in lakes can gain local knowledge by looking at regional fishing reports from the Minnesota Department of Natural Resources. The regional fishing reports include details about waters throughout each region and can be found on the DNR website (mndnr.gov/Fishing/Outlooks.html).
Ice-out dates for area lakes look to be in the normal range of mid to late April. This will result in most species completing spawning activity within the normal chronology. That is, fishing locations and techniques should be predictable with better odds on small to medium-sized lakes with darker water where water temperature may be higher.
Walleye should remain shallow and be found around traditional Spottail Shiner runs. As such, most bait shops in northern Minnesota should be stocked with this popular bait. Traditional walleye lakes in the Detroit Lakes area continue to have strong walleye populations. Some of these lakes include: Sallie, Detroit, Melissa, White Earth and Island.
Northern pike are always active during the first month of the fishing season. Anglers are reminded of the statewide zone regulations for northern pike. In the North Central Zone, the bag limit is 10, all pike from 22 to 26 inches must be released, and no more than two pike over 26 inches long can be kept.
Black crappie and bluegill fishing is always good in the Detroit Lakes area. Popular lakes such as Sallie, Melissa and Detroit have black crappie populations with good numbers of harvestable fish. While less abundant, trophy black crappie can be found in Big Floyd, Tamarack, Shell and several other less popular small lakes within the White Earth Indian Reservation boundary. Anglers should note new sunfish regulations on Turtle (Becker County), Sarah (Polk County), and Island (Becker County) lakes where the sunfish daily limit is now 10. A new sunfish regulation on Sand Lake (Becker County) is also in effect where the daily sunfish limit is five.
The catch and release angling season for largemouth and smallmouth bass also begins on the May 14 opener, while the harvest season opens May 28. Largemouth bass are common across area lakes, while good smallmouth bass populations can be found in Big Cormorant, Island, White Earth and Strawberry lakes.
Muskellunge were introduced into Detroit and Many Point lakes. A trophy fishery has developed in Detroit Lake and has become very popular among muskie anglers. The Muskie population in Many Point Lake is excellent though not yet known as a destination for trophy-sized fish as stocking was only initiated in 2006. The muskie angling season begins the first Saturday in June.
Rainbow trout can be found in two lakes in the Detroit Lakes area, the most prominent of which is Bad Medicine Lake. Catchable-sized fish are stocked both in spring and fall. The trout angling season on Bad Medicine Lake is closed during winter, allowing fish stocked in the fall significant time to grow. This management strategy not only provides an abundance of harvestable-sized fish, but anglers also have a reasonable expectation of catching a fish of more memorable size.
Rainbow trout can also be found in Hanson Lake, located just east of Cotton Lake within the Hubbel Pond Wildlife Management Area. Catchable-sized rainbow trout have been stocked into Hanson Lake in the spring the last three years, providing good angling opportunities in this small lake. The season for stream trout in lakes runs from May 14 to Oct. 31 and requires the purchase of a trout stamp.