State, national school rankings released
News | Published on May 12, 2022 at 11:53am EDT | Author: chadkoenen
0
Frazee-Vergas reported 273rd of 414 in Minnesota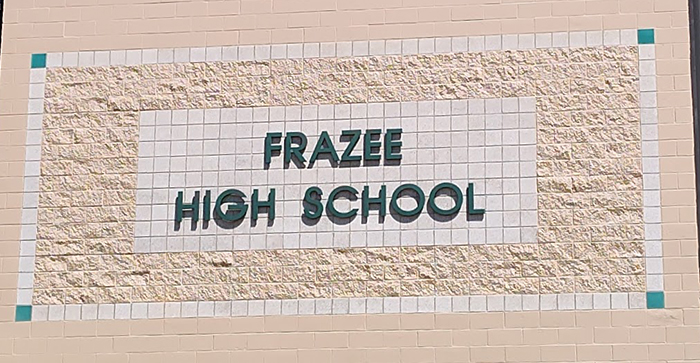 By Robert Williams
Editor
Frazee-Vergas Secondary was ranked No. 273 in Minnesota and No. 13,061 in the national rankings, according to the annual school rankings report by U.S. News and World Report.
The rankings are based on the publishers' data from 24,000 public high schools in the country.
Schools are ranked on their proficiency and performance on state-required tests, graduation rate and how well they prepare students for college.
Frazee-Vergas was number 232 in Minnesota in the State Assessment Proficiency Rank, which includes aggregated scores on math, reading and oftentimes science state assessments that students may be required to pass for graduation.
For the State Assessment Performance Rank, FHS was No. 6,863 nationally and No. 163 in the state. The ranking is based on how aggregated scores on state assessments compare with U.S. News' expectations given the proportions of students who are Black, Hispanic and from low-income households.
Of 285 enrolled students, 15.7 percent are minorities and 32 percent are considered economically disadvantaged.
Graduation Rate Rank was a low score for FHS at No. 340 in Minnesota. The rank is made up of the proportion of students entering ninth grade who graduated four academic years later.
According to results from the Minnesota Comprehensive Assessment, FHS students performed at or better than the state average in mathematics, reading and science.
The top three schools ranked in Minnesota were all private or charter schools. Orono high school was the top-rated public school.
Detroit Lakes was the top-ranked area school at No. 56 in Minnesota and No. 3,237 nationally.
Lake Park-Audubon (95) and Hawley (98) were also in the top 100 statewide. Other area state rankings were Henning (111), Battle Lake (145), NY Mills (200), Perham (210), Wadena-Deer Creek (231), Staples-Motley (247), Parkers Prairie (248), Dilworth-Glyndon-Felton (259) and Bertha-Hewitt (275). Schools ranked in the bottom 25th percentile (282-414) were not assigned an individual ranking.
To view the full report visit: www.usnews.com/education/best-high-schools/minnesota/rankings
Minnesota top 10:
1-Math and Science Academy in Woodbury: No. 117 nationally
2-Nova Classical Academy Upper School in St. Paul: No. 204 nationally
3-Eagle Ridge Academy Charter School in Minnetonka: No. 266 nationally
4-Orono High School: No. 370 nationally
5-Minnetonka High School: No. 460 nationally
6-Wayzata High School: No. 463 nationally
7-Edina High School: No. 486 nationally
8-Eastview High School: No. 527 nationally
9-Eagan High School: No. 706 nationally
10-Mahtomedi High School: No. 738 nationally