Gullekson becomes an Eagle Scout
News | Published on May 26, 2022 at 2:59pm EDT | Author: Chad Koenen
0
Only four percent of scouts achieve the honor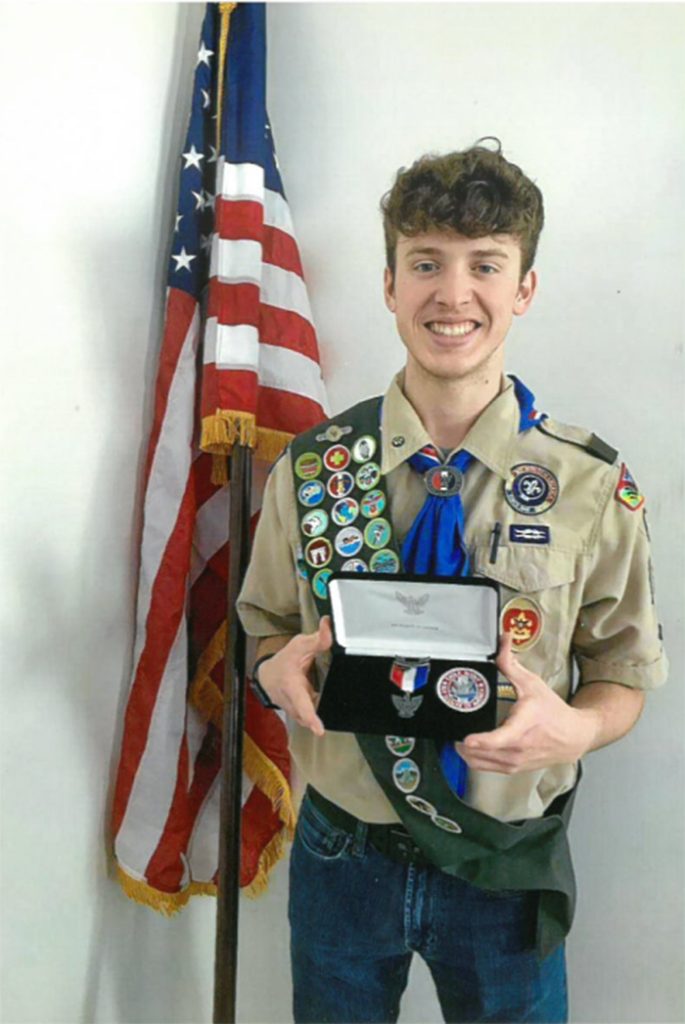 By Robert Williams
Editor
Noah Gullekson earned the rank of Eagle Scout and was honored at a ceremony a year later.
Gullekson earned the badge in January of 2021, but due to pandemic restrictions, the actual ceremony was not held until February of this year.
Gullekson is the son of Susan (Mickelson) Gullekson of Atlanta, Ga., and the grandson of Dave and Jan Mickelson of Frazee.
Since its inception, only four percent of scouts have earned the rank of Eagle Scout. Gullekson joined a growing number of badge earners, as those numbers have been trending higher since 1979, when the rate was two percent.
Requirements to earn the rank consist of at least 21 merit badges, while demonstrating Scout Spirit. The ideal attitude is based upon the Scout Oath and Law, service and leadership. This includes an extensive service project that the Scout plans, organizes, leads and manages.
Gullekson's project was to scrape, repair and paint all of the windows, doors, soffits and facia on the fellowship hall of the church where the Troop holds their meetings.
The service project must be helpful to any religious institution, school, or community and must benefit an organization other than the Boy Scouts of America.
After months of planning, approvals and funding, Gullekson supervised 17 volunteers and friends during the four-month process over 435 total group hours worked.
After completing the project, Gullekson sat for the board of review, completing a comprehensive interview that covered his project, as well as, various aspects of his scouting career.
Gullekson joined scouting in first grade as a Cub Scout. After the crossover to Boy Scouts, he began working toward his Eagle Scout rank, which had been his goal from the beginning.
Gullekson is currently a student at Columbus State University in Columbus, Georgia.