Vigen named student council president 
News | Published on June 20, 2022 at 10:53am EDT | Author: Chad Koenen
0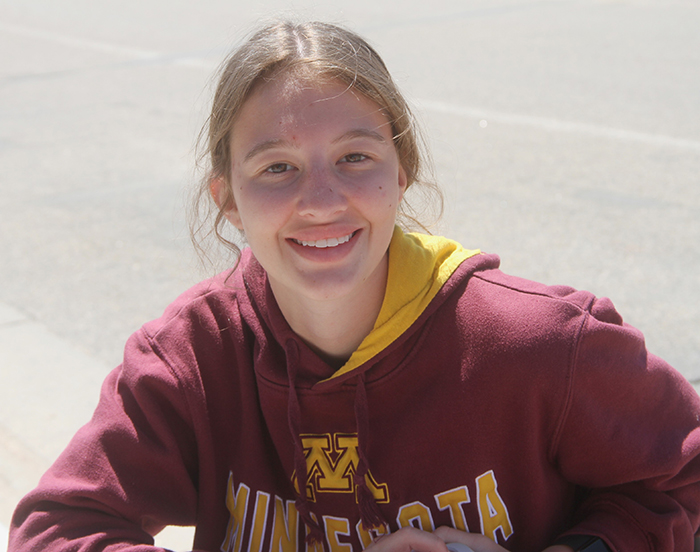 By Kathryn Wilkowski
Reporter
Kate Vigen ran for student council president this May for the opportunity to represent her student body and school for her senior year of high school.
"I just liked being involved in my community," Vigen said. "I thought I could do something good and become a positive influence on younger classmates. I want to be a safe person for them to talk to."
Vigen has been involved in student council since her freshman year and joined due to the good influence of the upperclassmen and how much fun she could have with the organization.
Along with being involved with student council throughout high school, she also takes part in national honor society, volleyball, softball, and basketball.
A lot of opportunities come from joining the student council but she explained her favorites as: making new relationships; going to the western division meeting; meeting people that she had never met before and making new connections.
"I plan on trying to make the student body feel safer at school," Vigen said. "It's some people's only safe spots so it's definitely really important that they're really happy here and enjoy their time."
Student council runs events such as homecoming and snowball, as well events that involve all the student body to make them feel important in the community and school.
Vigen has done two events as student council president so far such as orientation for the upcoming seventh graders and the student council's hot dog fundraiser at the bank.