Lion's Park cleanup thanks to the Class of '66
News | Published on June 28, 2022 at 3:25pm EDT | Author: chadkoenen
0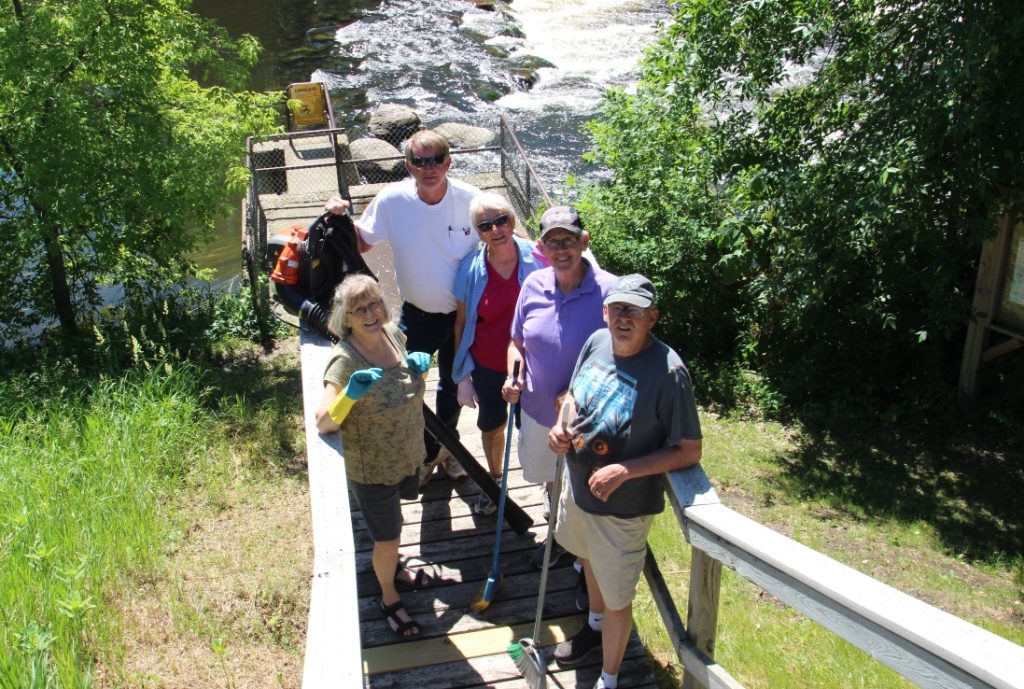 By Robert Williams
Editor
Members of the Frazee-Vergas graduating class of 1966 used to meet regularly to socialize and clean up Lion's Park. The meeting of the Fifth Monday Group on Tuesday, June 21, was the first in two years due to the pandemic.
"COVID put a kibosh on several of our events," Marlene Lawrence-Hanson said.
The group formed in 2016 with a planned supper at the park during their 50th class reunion.
Prior to the supper, they noticed the park was in need of a little tidying up.
"It was a mess," Larry Shaw said. "It was really ugly. So, we decided from there on, once a year we'd come and make it look a little bit better."
From sweeping away cobwebs, to running a leaf blower around the grounds and cleaning both the shelter's kitchen and both bathrooms, Tuesday's group of five, sometimes as large as 20, performed these duties as a way of paying homage to growing up in Frazee.
"It's to kind of give back to the community for supporting us and educating us," said Lawrence-Hanson.
Each member has seen the park evolve quite a bit since 1966, before the buildings appeared, along with the playground equipment and frisbee golf.
"It was pretty much tree-lined coming in here," said Lawrence-Hanson. "We walked or biked in."
Lawrence-Hanson and Bonnie Julius grew up in town and Lion's Park was a popular hangout spot, while Shaw and Mike Lockhart lived down the road and used to ride their horses down to the park.
"Back in the day, I'd skip school and come spear suckers down here," said AJ Marks.
Lion's Park was also a camp-out spot for locals and a popular place to pull bullheads out of the water by hand when food was running low.
Stories abound from each member of the group, especially those life-long tales everyone holds from back in high school.
"Sometimes we've had trespassers, younger kids showing up for our meetings," said Julius.
Her story caused the entire group to laugh.
"They're wannabes. They wanted to be in our class." said Lawrence-Hanson.
Some high school feelings, especially those about younger grades, never fade.
"They ended up graduating a year behind us," said Lockhart.
The name of the group was coined by Shaw as the group meetings worked out to every month that had a fifth Monday, about four per year.
"It's a nice space because we see each other often enough to keep in touch," said Shaw. "It's just a nice get together."