Baseball runs in the Ovsak family
Sports | Published on June 30, 2022 at 11:11am EDT | Author: Chad Koenen
0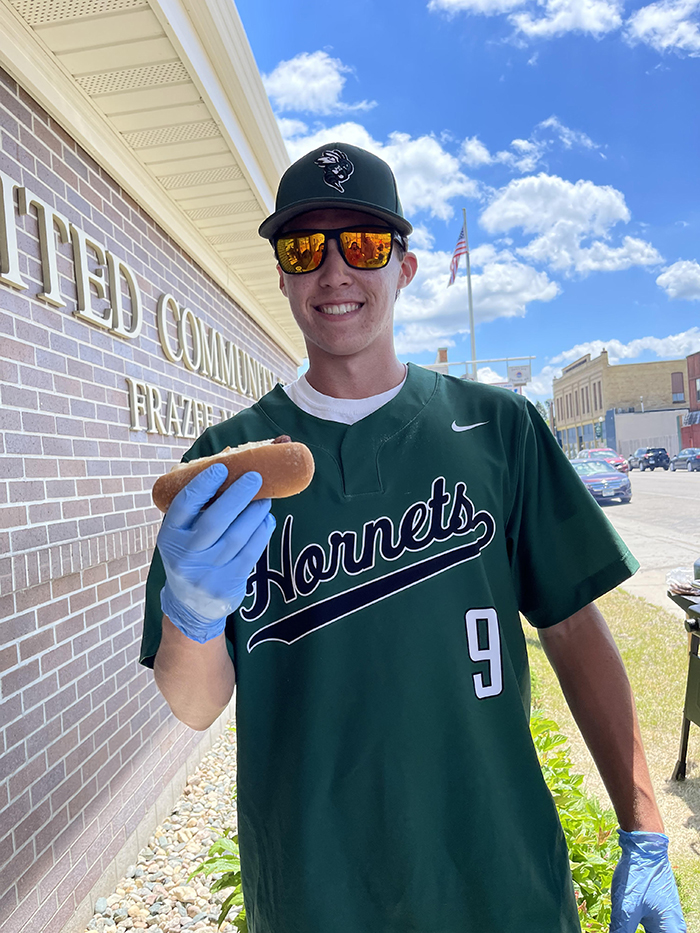 Fundraising key for baseball program
By Kathryn Wilkowski
Reporter
From playing peewee baseball to the varsity level, upcoming Frazee senior Kale Ovsak has never lost his love for the national pastime and the crack of the bat.
"Baseball has always been my favorite sport. It's never been anything different," he said. "I love catching, I love the sport, I love my friends, it's just nice to play on the hot summer days."
Ovsak has been playing baseball nearly his entire life. A huge influence came from his baseball-loving family. With his dad playing baseball back in high school and his grandpa playing for an old-timers league, Ovsak has had baseball running through his blood from the day he was born.
"I used to always throw around a ball with my grandpa and dad when growing up," he said. "I even got to catch for my grandpa because he pitches for his old-timers league. So he would throw stuff to me while working on his curveball and stuff. It was really cool to have that connection with them both. We're really close."
Ovsak bats fifth in the order and is the varsity catcher for the Frazee-Vergas baseball team. Playing behind the plate has another family connection.
"I've been catching since the sixth grade," said Ovsak. "When I was little I think I just thought it was cool because my dad used to do it. Now, I couldn't imagine doing anything else. I love being behind the plate, seeing all the action, talking to the batter and ump, and being able to see the entire field, it's just a lot of fun."
Ovsak stresses the importance of fundraising for the baseball team and how he is willing to do anything to help out their program.
"We can get new fields, new equipment, new everything," he said. "We can even go on trips like watching the Twins games. It pays for everything so it's less stressful for the guys on the team. I think that's really important."
Being a three-sport athlete his entire life, Ovsak explained that baseball started his love for sports and the outdoors very early on in his life.
"Baseball was the first sport I ever played. It made me love being outdoors goofing off with my friends, it's just always been such a good time. Nothing would ever make me quit," he said.
Ovsak plays spring baseball, as well as summer baseball. Summer baseball is just starting. Join the Frazee-Vergas baseball team with a bag of sunflower seeds and a bottle of Dr. Pepper on July 5 at 5 p.m., at home against Pelican Rapids and July 7 at 5 p.m. in Henning against Otter Tail Central.