Mack conquers Miss Minnesota competition
News | Published on June 30, 2022 at 11:43am EDT | Author: Chad Koenen
0
Miss Frazee brings home two scholarships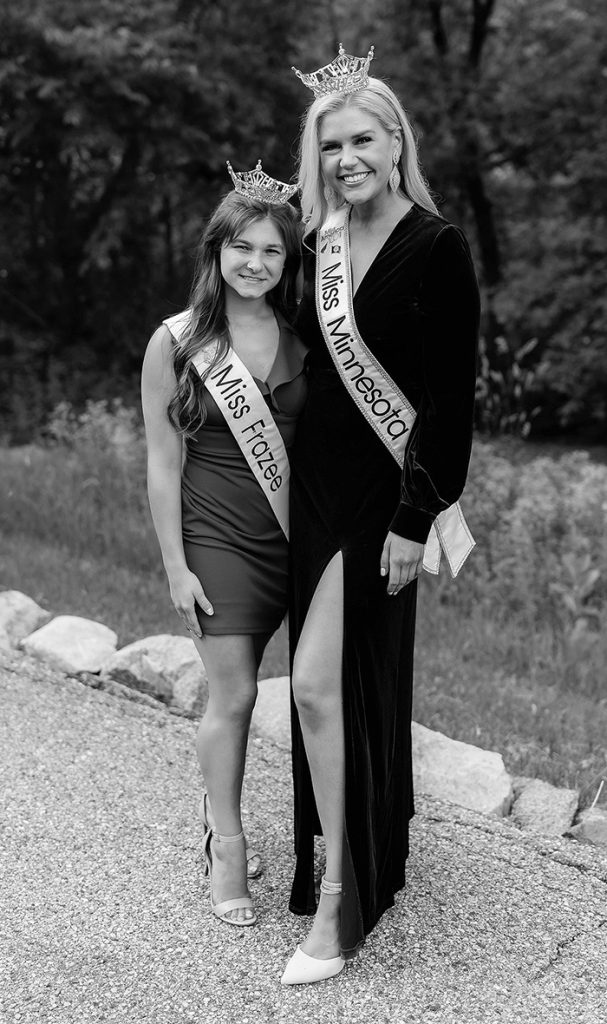 By Kathryn Wilkowski
Reporter
This past weekend, Miss Frazee Katelyn Mack traveled down to Minneapolis to compete in a 6-day competition on who would win the next title of Miss Minnesota. She managed to take home a non-finalist talent scholarship of $400 and the rookie talent award of $300.
"It was one of a kind," Mack said. "I have never experienced anything like that in my entire life. It was so much fun and I met so many amazing people. I felt like a queen."
Katelyn Mack had run for Miss Frazee last Turkey Days for her first-ever pageant. She won the crown and $3,950 in scholarships.
"It was definitely out of my comfort zone," she said. "But it was a lot of fun and I have learned so much over the past year. It gave me a chance to talk to people about the things I care about. I felt like I could make a real difference."
Pageant director Heather Perrine, had gone with Mack to watch her compete at Miss Minnesota and watched her take home scholarships and a new group of friends.
"She looked beautiful, her dance was beautiful," Perrine said. "She represented Frazee with dignity and grace and had so much fun, and that's all that matters."
Mack has a passion for agriculture and educating youth on the impact it has on our nation. She has been diligently involved in agriculture since high school through FFA and is majoring in crop and soil management and animal science at Alexandria Technical & Community College.
"Youth are not gaining insight on what is considered the 'backbone' of our economy and grow up thinking that food just comes from the grocery store or that chocolate milk comes from brown cows," said Mack. "They are not given the knowledge of where our food and raw materials actually come from and the struggle it is for producers to put food on the table for 7 billion people. Showing the importance of Ag through organizations such as FFA and 4-H encompasses that it is much more than just crops and livestock."
Mack has been working hard on making the youth of this town aware of all things agricultural by working at the annual corn feed, attending the women in agriculture conference, visiting the highschool and elementary school, and being a part of the annual breakfast on the farm.
"I think my favorite event I've done so far as queen was breakfast on the farm," she said. "I got to set up a booth and talk to people who actually wanted to learn all about my impact statement and how to be involved with the declining agriculture producers."
Luckily, Mack hasn't had to go through this year alone and has had Miss Frazee's Outstanding Teen, Annalynn Wallin, by her side throughout events and even while being crowned.
"We get along so well! We're super similar even though our social impact statements are so different. It's been fun to go along this journey with her," she said.
This year's Miss Frazee pageant will be held Saturday, July 30, at 7 p.m., where this year's Miss Frazee and Miss Frazee's Outstanding Teen will be crowned and take over the year-long journey of current titleholders Mack and Wallin.