Facility Maintenance Plan Approved
News | Published on July 5, 2022 at 10:58am EDT | Author: Chad Koenen
0
Five-year roofing system replacement scheduled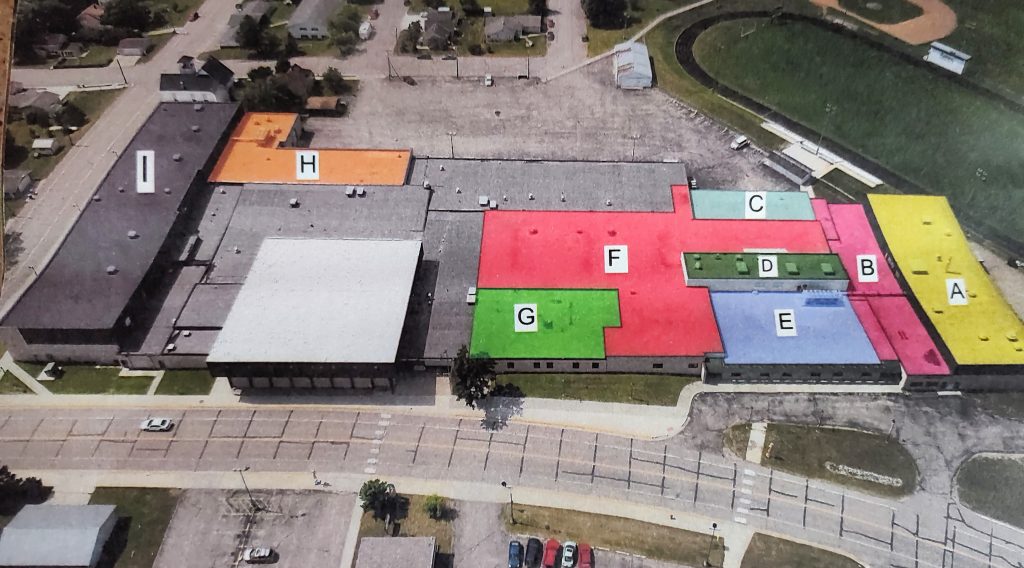 By Robert Williams
Editor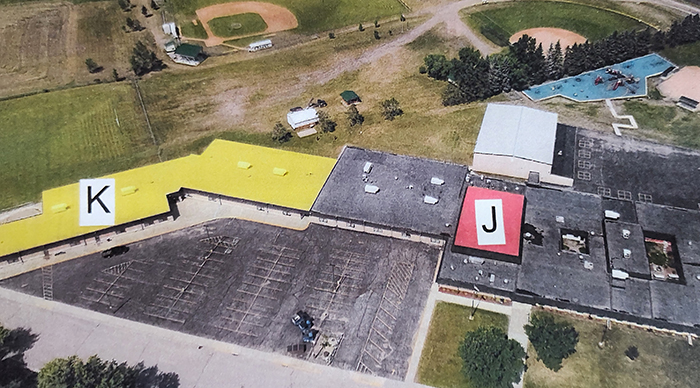 The Frazee-Vergas School Board adopted the district's long-term facility maintenance plan (LTFM) at a special board meeting held Monday, June 27.
"Usually the LTFM project list isn't as muddied as it is now, but we have our lease levy side projects also embedded in here so it's a little less clear than it usually is," superintendent Terry Karger said. "I think the projects we are seeking you to approve are good projects. I don't think we're doing anything frivolous."
The Minnesota Department of Education (MDE) provides guidance to school districts to enable them to meet requirements of the Long-Term Facilities Maintenance Revenue program under Minnesota Statutes. Districts submit 10-years expenditure applications to MDE for approval to receive revenue.
Expenditures are broken down into different categories, from health and safety items like asbestos removal, fire safety, indoor air quality to large maintenance projects. Health and safety items are a consistent annual expense to the district running from $24,000 to a high projection of $32,000 in 2026. The 2022 budget called for just under $30,000.
Indoor air quality also includes a planned $2 million project for new air handling units, ductwork and the necessary controls. Ceiling replacement is also part of this project, along with the fire protection system and classroom door updates.
According to Karger, the project is attached to the district's lease levy, a bond to fund the project that was discussed at last summer's budget meeting with plans for construction this summer..
Also approved were two small projects, $5,000 to update soffits at the elementary school this summer, along with a small $600 painting job at the high school. An estimate to replace the entire soffit and fascia system at the elementary school was turned down by the district due to total cost.
The freezer alarm system on the lone major freezer the district owns at the high school will be repaired. The air dryer that sits atop the shop area that keeps the moisture out of tool lines has died and will be replaced for $1,850.
The high school boy's varsity showers will also be redone with a high-grade system in hopes of maintaining it well into the future.
"It hasn't been updated in a long time and it's definitely in need," said Karger.
The primary playground on the west end of the elementary school is scheduled to be replaced after it was determined by the district's insurance that it was no longer up to code. The playground surface will also be replaced in time with the construction currently going on in the area.
The board also discussed a couple of future fixes, including new lights in the high school media center and Karger stressed the need involving a $20,000 investment in water heaters at the elementary school.
"We've been advised for two years in a row now to look to replace," he said. "This last time was a little more urgent."
The replacement is scheduled for 2024, but could need to be done a year from now.
A roof analysis by Herzog Roofing has been completed to bring the district's roofs up to date. Currently, 80 percent of the roofs are no longer under warranty, according to Karger.
"We've been very fortunate that we've been able to patch quite a bit," said Karger. "We've built up our LTFM over the years knowing this is forthcoming and I think next summer would be when we need to start."
The roof project is spread out over a five-year plan based on greatest need first. Total estimated cost for the adhered roofing system project is $1.1 million.
"Financially, it fits into our allotted money per year, so we do have a good plan," said Karger.
The adoption of the school district's LTFM plan was approved unanimously by the school board.