Public input shapes revisions to Vergas plan 
News | Published on July 5, 2022 at 12:09pm EDT | Author: Chad Koenen
0
By Robert Williams
Editor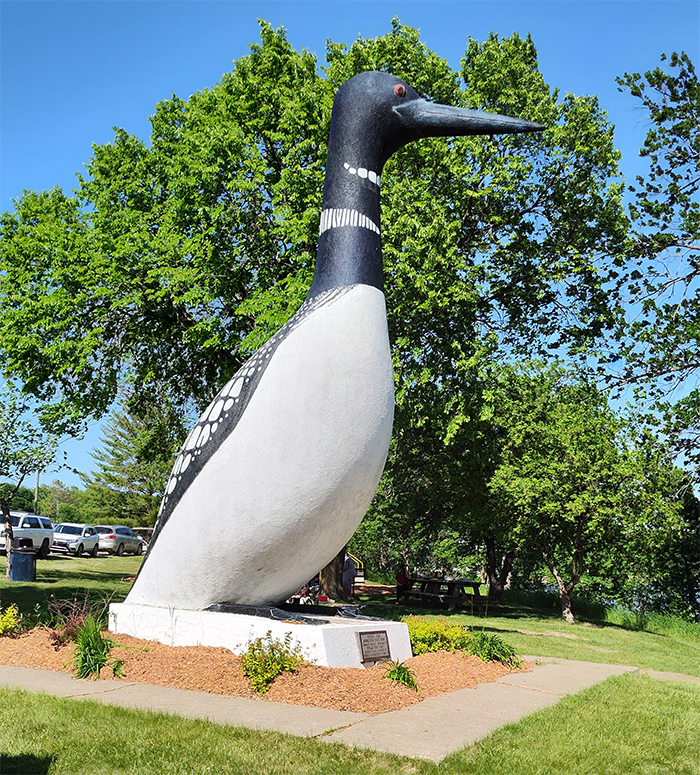 The Vergas City Council, along with West Central Initiative community planners Emily Reno and Celeste Koppe, held a meeting on Wednesday, June 29, for public input on the city's comprehensive plan.
The plan is a first for the town. Vergas has completed capital plans and housing studies, but never a full comprehensive plan.
"It was exciting for us to have this opportunity to do that," said Mayor Julie Bruhn. "We felt it important to have a working document for the council to really make decisions going forward. We want it to reflect the residents and what the residents of the city want, what they value and what they feel is important. Our hope is with every council meeting we integrate it into our decisions."
A town the size of Vergas is not mandated by law to have a comprehensive plan, unlike larger cities.
"We just felt that we needed it," Bruhn said. "So much was changing; there is so much development. We have growth and people wanting to live here."
Koppe and Reno compiled all of the information and public input to create the plan. The city used the WCI planners in lieu of not having a dedicated city planner or one on the city's former engineering firm. The meeting was one of the final opportunities for public input before the plan goes before the council for adoption in July.
"We knew we needed support if we were going to create a really comprehensive view for the city and make us aware of what everyone was saying and what they thought was important," Bruhn said.
Three main topics of importance were reiterated on the input received and also by residents in attendance at Wednesday's meeting.
"The priorities came out loud and clear; we didn't have to do a lot of searching," Bruhn said. "From the feedback, parking, parking, parking. And the housing and business development were the three priorities."
The mayor also stressed the residents' desires to keep Vergas the way it is, in terms of the values of the city, how it is small and quaint along with the importance of a thriving downtown district.
According to Koppe, a housing focus group, a survey that went out to residents and a 2019 housing study were used to formulate data on expanding that market.
"What would be key is really looking at some expansion and we also have elements like transitional housing," Koppe said. "We're really looking into what the demographics of the community are and what options do they have?"
Single-family homes and senior housing are two focal points, along with the need for more rental properties.
One key demographic is over half of the population of Vergas is over the age of 55.
"We do know we have an aging population in Vergas," said Bruhn.
Housing options are beginning to increase in the area with three developments in the works. The study and the creation of the plan have noted Vergas had a big lacking when it came to affordable places to live, or even a place to live.
"There weren't a lot of housing options," said Bruhn. "It seemed like forever that Vergas never had a house for sale. All of a sudden now, there are a few houses for sale. We know it's a focal point that when we look forward for the city—that needs to be something that we really hone into."
In regards to parking, Vergas hardware owners Steve and Marcia Huddleston were in attendance at the meeting and specifically noted the loss of parking near their business and questioned what was going to be done to provide additional parking.
"Parking is our number one issue," Bruhn said.
There are areas targeted specifically for more parking and requests being made to acquire more space.
Some parking spaces will return on First Avenue upon the completion of Altona Square. A request has been made with the railroad in hopes of creating parking along the railroad property south of the hardware store.
"One of the action strategies here if any land comes available with some of the housing or anything that we are looking at – would that be a place for a parking lot?" said Bruhn. "We should be actively engaged with keeping parking in the forefront."
The area around the Otter Tail County Highway Department building on Linden Street will house 10-12 parking spots and be striped as a lot strictly for city business parking once the new department building is completed in Pelican Rapids. Demolition began at the Pelican Rapids site in early June on the $3.7 million project.
"We're looking at any and all possibilities; we have a new engineer on board now and we have them doing studies on what can be done," said councilmember Bruce Albright.
Albright also acknowledged the lack of handicapped parking spots in town and a need for more.
Bruhn and Albright discussed former misses at properties that could have been acquired in the past and turned into parking, noting that having a comprehensive plan in place at that time would have been beneficial.
More input on the comprehensive plan was provided by a professional planner from the city's newly-hired Widseth Engineering Firm.
The firm complemented the formatting, introduction and purpose, process selection and community engagement of the plan. Possible expansions and improvements include a vision statement, community profile supporting data, a future land use planning map and more detail on transportation, utilities, parks, community service and trails.
Koppe noted that a town as small as Vergas does not necessarily hold or have the data necessary for some of that information compared to larger cities. The pandemic also had an adverse effect on data collection.
According to Reno, a future land use map was not included due to not getting enough feedback to provide a well-informed map. The city's footprint and being surrounded by water also makes a map of any future expansion difficult.
Albright brought up a hypothetical question on if a light industrial company were interested in coming to Vergas there is one obvious question.
"We would be faced immediately with where are we going to put it?" he said. "So, I think going out on a limb and putting in a map of that nature, I don't know how you label it?"
There is only one business building currently available in Vergas, the former funeral home.
Vergas EDA is planning to work with Koppe and Reno on providing any possible areas for future commercial use to try to get a future land use map in the final revision of the plan.
Koppe and Reno are hoping to meet with Widseth Engineering's planner to further discuss any necessary changes.
The council plans to have a hearing on the plan's potential adoption at the next council meeting Tuesday, July 12, at 6:30 p.m., at the Vergas Event Center