Wannigan Park gains regional designation
News | Published on July 5, 2022 at 12:01pm EDT | Author: Chad Koenen
0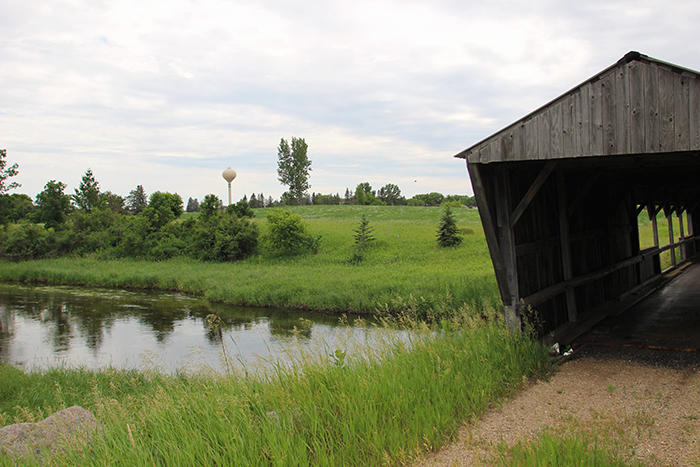 By Robert Williams
Editor
The Frazee Wannigan Park earned a designation to the Greater Minnesota Regional System after a lengthy application process was approved.
"We're in business," said Frazee Economic Development Authority chairman Hank Ludtke. "This opens us up for millions of dollars toward that project and makes us eligible to submit funding applications during each funding cycle."
The park board will have to be quick on a submittal as the fiscal year 2024 application cycle closes at the end of July.
The designation approval process is designed to ensure that parks and trails included in the system are of high value and provide a quality recreation opportunity.
The park's master plan evaluation scored 392 of 500 points by the Greater Minnesota Regional Parks and Trails Commission (GMRPTC) team.
Wannigan Park will be a nature-based park that will serve as a trailhead for three unique recreational trails of statewide significance: the Otter Tail River Water Trail designated canoe and kayak route; The Heartland Trail Extension – a multi-use non-motorized trail, and The North Country National Scenic Trail, a hiking trail.
Wannigan will also offer camping, its main source of revenue, performance and gathering spaces, onsite trails and an interpretive center in a natural setting.
The GMRPTC team that did the evaluation noted a number of positives in its scoring comments noting it is a large project for the city to undertake, but there is good support and commitment by the community.
The concept of joining three trails into a single trailhead received excellent reviews.
The best part of the plan was noted as the acquisition of the property with a willing seller and a master plan in place for development.
"Protection and enhancement of the Otter Tail River and improvement to the state's water trail's access is a big plus," the team said.
One reservation noted involved proposed operations, maintenance and future funding potentially being unsustainable. The team questioned the ambitious nature of the plan as a whole but the Frazee Community Development Corporation and the city have stated in discussions to be working as a team to make the park viable into the future.
The park application received overall positive remarks on its future operations and programming, but it was noted that the viability of the overall plan and cost-revenue projections will need to be assessed further with any potential funding applications.
Information on Wannigan Park will be included on the GMRPTC website mn.gov/greaoutdoors/ in the near future and currently has its own dedicated website at wanniganpark.com.
The committee is also accepting donations to the park in hopes of raising another $130,000 by the end of summer.
"We've come a long ways and this is going to be an exciting time the next five years," said Ludtke,
According to Ludtke, roughly $115,000 has been raised in the past two months.