Bemidji man escapes courthouse after sentencing
News | Published on July 11, 2022 at 12:01pm EDT | Author: chadkoenen
0
Suspect arrested eight hours later
By Robert Williams
Editor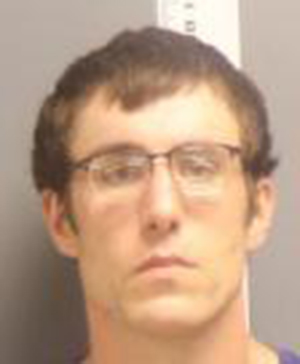 A Bemidji man escaped from the Becker County Courthouse in Detroit Lakes after being sentenced to prison.
A Becker County bailiff reported via radio that Alexander Paul Robare, 25, fled the courthouse at 2:02 p.m., on Wednesday, July 6.
Robare had previously posted $15,000 bail and was not in custody when he reported to the courthouse earlier Wednesday for sentencing on an Escape from Custody charge.
After being sentenced to 20 months in prison, Robare fled the second floor courtroom and ran out of the courthouse.
An immediate search of the area was done by law enforcement from the Detroit Lakes Police Department, the Minnesota State Patrol, Callaway Police Department and the Becker County Sheriff's Office.
Robare remained on the lam for eight hours before being arrested without incident at 10:27 p.m., Wednesday evening, according to the report.
He is back in custody at the Becker County Jail with additional charges pending.