Former martial arts instructor sentenced
News | Published on July 11, 2022 at 10:57am EDT | Author: Chad Koenen
0
Fineday guilty of assaulting two girls related to him
By Robert Williams
Editor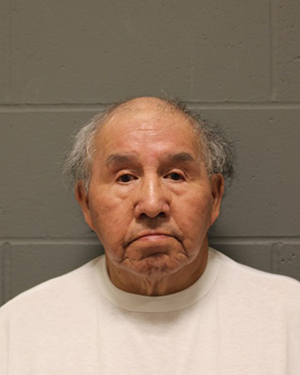 Patrick Dean Fineday, 65, a former well-known martial arts instructor in Detroit Lakes, was sentenced to 12 years in prison at the Minnesota Correctional Facility in St. Cloud for sexually assaulting two girls related to him.
Becker County District Judge Gretchen Thilmony sentenced Fineday to 144 months in prison on Wednesday, June 29, with credit for 111 days served. He was ordered to pay $125 in court fees and register as a predatory offender.
Fineday was only sentenced on one count of criminal sexual conduct in the first degree. A second charge of first-degree criminal sexual conduct was dismissed, according to court records.
A sexual assault involving a girl related to Fineday was reported by an elementary school to the Becker County Sheriff's Office in late Februrary. The abuse allegedly occurred multiple times over a time defined in years at Fineday's home up to late 2021.
Fineday admitted to sexually assaulting the girl in the past two years during a March interview with the Detroit Lakes Police Department.
The girl was taken to Red River Children's Advocacy Center in Fargo in early March for a forensic examination and interview where she revealed the abuse.
Fineday also admitted assaulting a second girl related to him in the past decade.
Neither of the two victims was a student at Fineday's former studio Pat's Martial Arts Tae Kwon Do School that began operation in 1990. The school was hosted in multiple buildings in Detroit Lakes while in operation, including at least one church.