Riewer commits to MSUM Dance Team
Sports | Published on July 11, 2022 at 11:14am EDT | Author: chadkoenen
0
Frazee grad weighs military or dance decision
By Kathryn Wilkowski
Reporter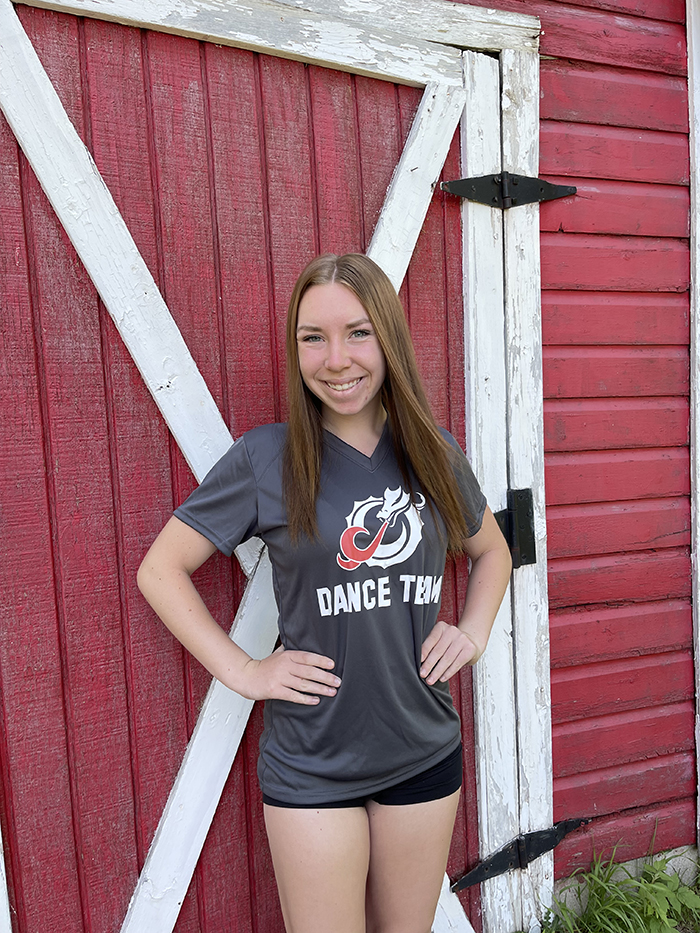 From stumbling around in front of the dance floor mirrors, to competing and excelling at a high level, Braylee Riewer decided on committing to the dance team at MSUM this fall to strengthen her skills even more.
"I was kind've deciding between the military and dancing in college, but then I saw a girl post a picture of her on the dance team," she said. "So then I looked into that and thought it looked really fun. Plus they offer programs like the Pom Team that I've never been able to do before."
Riewer has been dancing for nearly 16 years and started at the meager age of three at Northern Lights Dance Academy (NLDA) in Frazee. She has been a part of the Frazee-Vergas Fly Girls team for the past six years.
"When I was younger I did the competition team at NLDA but I got really busy with Fly Girls, cross-country, and track and decided to stick to only classes," Riewer explained. "Now my entire family is really involved with the Fly Girls team so I focus a lot of my dancing there."
Riewer's family is very supportive of her upbringing in dance and has put in time and effort to show up to competitions, recitals, and being involved within the program.
"I grew up dancing with my cousins," she said. "My sister, my aunt, and my cousin have all coached me on my dance team and my mom is on the booster club. Before covid, my grandpa had never missed a dance competition, even back when my aunt competed. My family even has their own little section at each competition and recital. It's really special."
However, the decision on committing to dance in college wasn't an easy one for her to make. With her family also being very integrated with the military, Riewer felt it was the easy choice to follow in her family's footprints by first joining the military.
"Both my older sister and brother went into the military. My dad was in the military too," she said. "It was really hard for me to decide what I wanted to do because I kind've always thought that that's what I was destined to do."
Riewer made her final decision to commit this past April and is majoring in early education and dancing in the fall.
"I genuinely enjoy dancing so much," she said. "When I dance, it's a way to let go and be myself."