Rollin' on the Log for 100 Years
News | Published on July 12, 2022 at 10:45am EDT | Author: Chad Koenen
0
Daggetts celebrate centennial trunk
By Pat Daggett Martin
Special to the Forum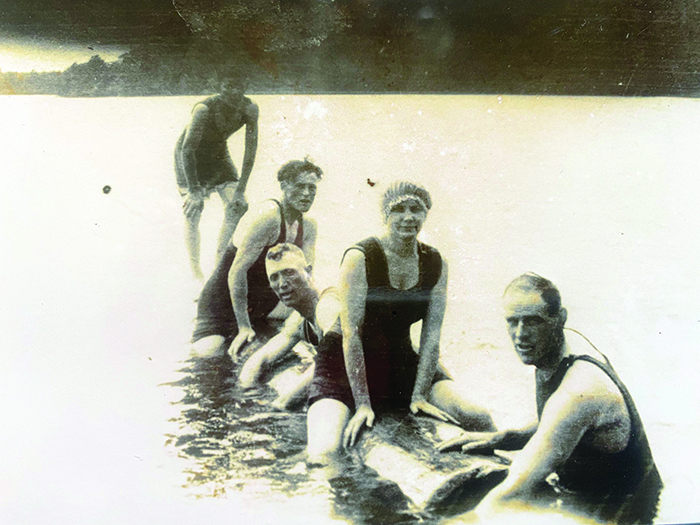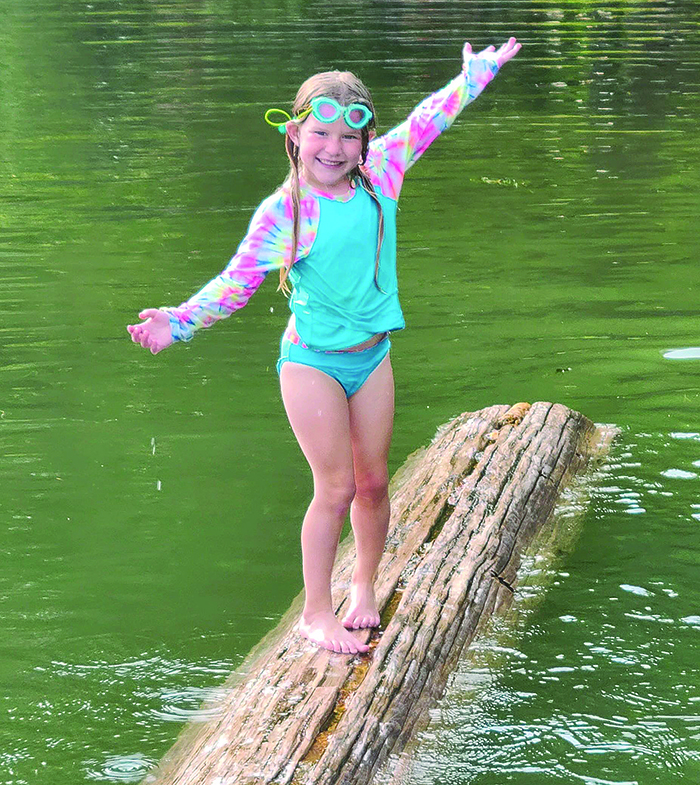 In 1917, D. W. Daggett, grandfather of Marvin, Lois, Pat, Delta, and David Daggett and Darrell Anderson, hitched up a team of horses and hauled a log out to a fisherman's cottage on Wymer Lake near Frazee. Five years  later, he bought that same cottage and the log became a family institution. He never dreamed that it would play such an important role in the family. While there are 12 Daggett brothers, sisters, cousins, nieces and nephews with homes on the lake today, they still gather to walk the log, dive from it, roll around it and swim under it. The log is 15-feet long and weighs about a ton. "It's what holds our family together," said Delta Daggett.
About 120 relatives, residents and friends who have played on the log attended the anniversary celebration, a picnic on the Fouth of July at the lakehome of David and Roxann Daggett.
Eighteen youngsters, ranging in age from 18 months to nine-years-old, opened the program, marching in carrying flags. Patriotic songs and readings followed with a special salute to the veterans in the family. 
Two pictures recorded the event, 90 of D.W. Daggett's descendants followed by one of 30 of the "Wymer Lake Family," the neighbors and friends who have enjoyed the log through the years.
Modern summer homes have replaced the modest cottages of D.W. Daggett's day. His cabin had a screened sleeping porch across the front with canvas curtains that would be frantically lowered by hand when a midnight storm struck. His wife turned out huge meals cooked on a kerosene stove. If anyone had a half dozen houseguests, they brought them, knowing they would be welcome.
The same hospitality continues today. After six generations the cry, "Hey Mama! Watch me!" is still heard as the logs rolls on.