Moore commits to track, dance at St. Thomas 
Sports | Published on July 21, 2022 at 12:32pm EDT | Author: chadkoenen
0
Recent FHS grad started dancing at just 3-years-old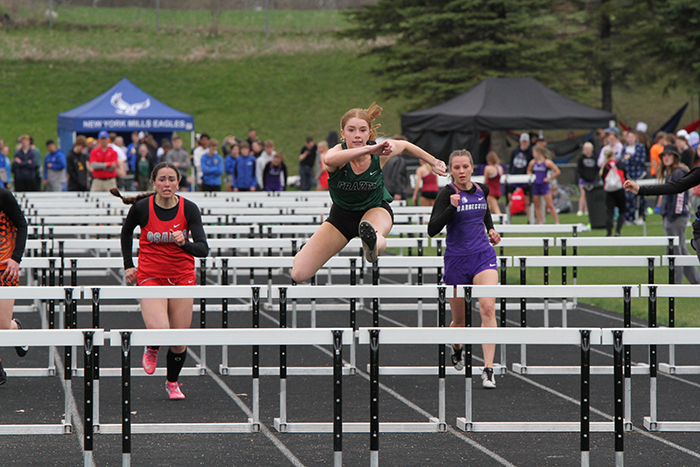 By Kathryn Wilkowski
Reporter
From dancing for the past 15 years and running track for the past six, recent grad, Rylee Moore has made her commitment to the University of St. Thomas to be a part of their dance team and their track team.
"I started out being really interested in their dance program. I went to a few camps, met some of the girls and fell in love with the campus," said Moore. "Then this May, their track coach reached out to me and I decided to do that as well."
Moore started dancing at only three years old at Center Stage Dance Company and instantly fell in love with it.
"I'm not really sure why my parents put me in it. My mom never danced," she said. "But as I've gotten older I've been nothing but grateful for it. Dance helps with work ethic, leadership skills, and it's like therapy. It's how I release my emotions."
Alongside dance, Moore has also been involved with track since the seventh grade and found it to be her source of excitement during the year. 
"Track has always just been so much fun for me when dance has been a little bit more serious," she said. "When I've talked to the coaches from St. Thomas I think I will get to do high jump, triple jump, and I'll get to hurdle so I'm really excited."
Moore will be leaving for school a little earlier than most and will start with the dance team Monday, July 11.
"I'm really excited but it's also nerve racking," she said. "I'm really sad to leave the studio. I had dance practice almost everyday my entire life and it's like I'm leaving a family behind."
At St. Thomas, Moore will be dancing from July until March practicing hip hop, jazz, and being on the pom team. Once the pom team is completed, she will be moving onto her outdoor track season to compete in various events.
Alongside her sport commitments, Moore will be entering the University of St. Thomas with her Associates Degree and studying exercise science.