Palace Cafe closing at the end of August
News | Published on July 21, 2022 at 1:46pm EDT | Author: Chad Koenen
0
Business, equipment up for sale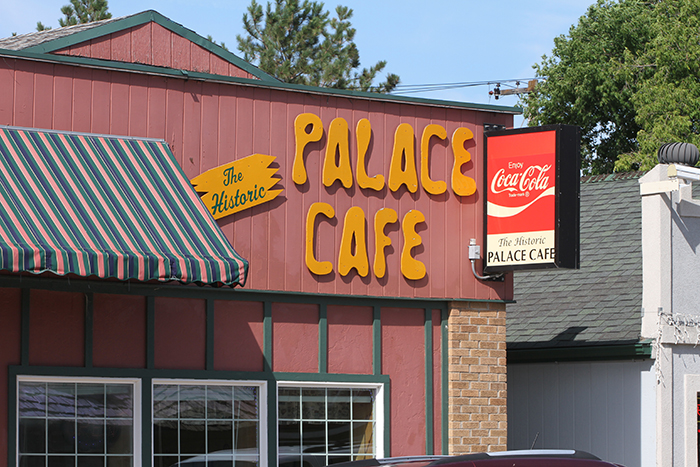 By Robert Williams
Editor
Mandy Moltzan, owner of the Palace Cafe On Main in Frazee, announced on social media Thursday, July 14, that she is closing the restaurant at the end of August.
"It is with a heavy heart that I am typing this post," she said. "I have decided to go a different direction with my life and with that being said I will be closing the Palace doors at the end of August."
The news was met with dismay from locals and personal thank yous for Moltzan's efforts in the community. Moltzan also expressed thanks to her staff members and customers over her eight years in business.
"I want to thank my staff for all their hard work and helping us keep our doors open," she said. "Thank you to all the staff that I have had with me throughout my 8 years of ownership. I want to thank our customers for supporting us throughout the years and especially through COVID, which was definitely a scary time to be in the restaurant business. We would have not made it through any of that without you. We live and work in an amazing community and 2020 showed me that."
Food options are already scarce in Frazee and the loss of the Palace Cafe leaves a big hole on Main Avenue and the town without a full-menu restaurant.
Bringing more food options to town is something both the Frazee Economic Development Authority and the city council have discussed at length recently in trying to locate more options for available space downtown. The loss of the cafe is definitely a step back in those efforts.
Moltzan is hopeful a future buyer will keep the cafe going and is willing to extend her time there to accommodate a sale.
"I will be selling my equipment, hopefully to a new tenant in the Palace building," she said. "If I am able to find someone with an interest in owning a restaurant, I will keep the doors open until they are ready to take over."
The Historic Palace Cafe is open 7 a.m. to 2 p.m., Monday through Saturday and Monday "Burger" nights from 4-7 p.m. The cafe is closed on Sundays.