Mahoney sisters find a common bond with fastpitch
Sports | Published on July 27, 2022 at 5:23pm EDT | Author: chadkoenen
0
UM-Morris Cougars will gain another sister this fall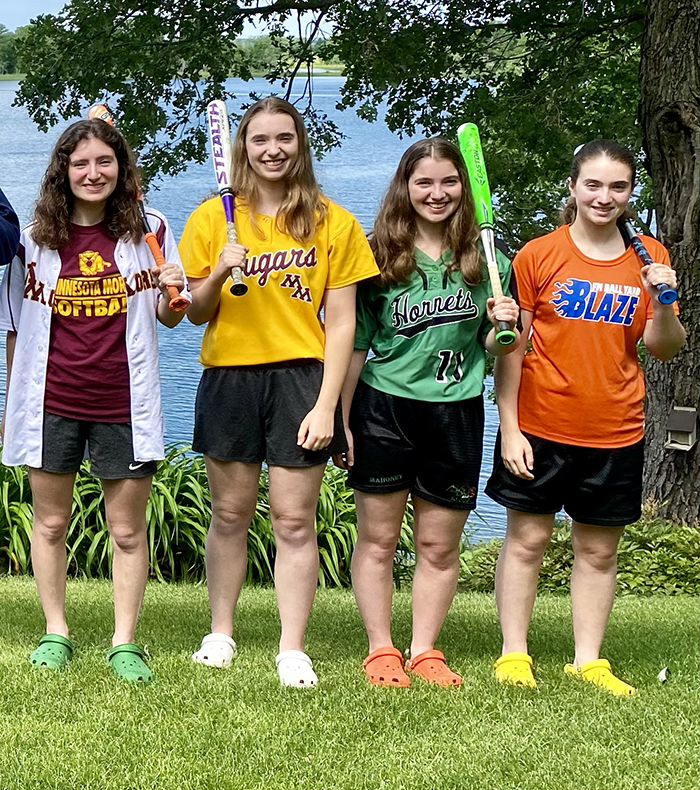 By Kathryn Wilkowski
Reporter
Playing softball at the University of Minnesota-Morris is a family tradition for Frazee's Mahoney sisters. As the upcoming college move-in nears, UM-Morris will be gaining a softball commit, Malena Mahoney, the fourth and youngest sister to attend.
After graduating with honors and her associate's degree from the Minnesota State Community and Technical College, Malena will move on with her education at Morris while majoring in computer science and minoring in statistics and data science.
"The main thing I like about Morris is how small it is because it's a lot like where I grew up," she said. "It also has really good science and math programs. Having the influence of how well my sister's education and softball careers went at Morris was definitely really helpful too. They have everything I need for my education and to continue my softball career."
The first of the Mahoney sisters to step through campus at Morris was Autumn Mahoney. With a major in biochemistry and playing outfield in the softball program, Autumn started a legacy that her sisters carried on throughout the years.
"Morris has such a good education program and it was a really easy transition from Frazee. It's been really fun to see all my sisters go to Morris to further their education. I know exactly what they're going through and I get to watch them play all the same teams I did. It's a really cool legacy."

Autumn Mahoney
Autumn graduated from Morris in 2018, and is pursuing a career in the United States Space Force.
Following Autumn, Carly Mahoney is a fresh graduate of Morris with a biostatistics degree and biochemistry degree. Carly played shortstop and outfield positions throughout her four years at Morris. Following graduation, Carly plans to go to grad school at the University of Iowa for a masters in biostatistics.
"It's weird knowing that my softball career is done. But the great thing about softball is even when you're done playing fastpitch, you can always play slowpitch. And some people play that till they can't move anymore," she said. "It's weird that I won't be a part of a team anymore but at least I get to watch my sister's keep growing through this program."
Following Carly, Brenna Mahoney is an exercise science major while playing outfield for the Morris softball team. As an upcoming senior, Brenna has played with both Carly and now Malena in college and high school.
"It's going to be exciting to play with Malena," Brenna said. "It's going to be weird because me and Malena are basically going to be fighting over the same spots, but I'm excited to have a familiar face again to replace Carly."
The University of Minnesota, Morris is a division three school with a plethora of opportunities that kept the Mahoney sisters interested over the years. Successful in not only their schooling, but in their softball careers, Malena is looking forward to following the sister legacy and playing in her new cougar jersey alongside her older sister with her family in the crowd.