OTC celebrates Driver Testing location reopening
News | Published on July 27, 2022 at 5:39pm EDT | Author: Chad Koenen
0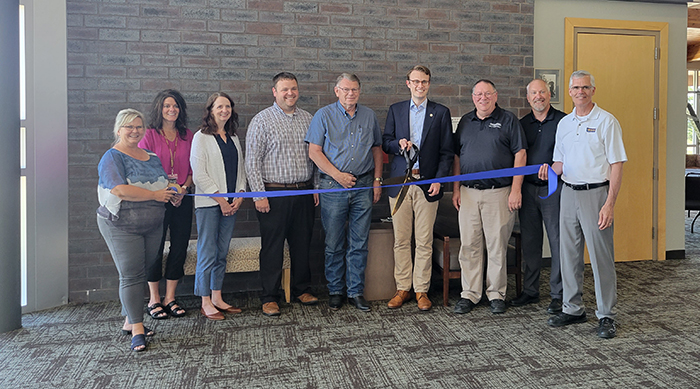 New teen drivers, school bus drivers, and those with CDL licenses had a problem: the nearest exam station was over 50 miles away from Fergus Falls. The Fergus Falls exam center was closed amid COVID-19 and was not slated to reopen. Responding to the need, local officials sought to reopen an exam station in Fergus Falls. In collaboration with many local officials, the exam station has reopened at the Bigwood Event Center in Fergus Falls.
"Having a driver's license center reopen in Fergus Falls is critical for our community, it is critical for our workforce whether it is young drivers moving into the workforce as sixteen-year-olds or new CDL licenses or those renewing their CDLs," stated Lisa Workman, Fergus Falls Area Chamber of Commerce President. "It affects our business community across the board. We couldn't be happier it has reopened here in Fergus Falls."
After all but 14 exam stations were closed state-wide, the loss of a driver's testing center was felt throughout area communities.
Rep. Jordan Rasmusson, R-Fergus Falls, Otter Tail County Commissioner Rogness, Fergus Falls Public Schools Superintendent Jeff Drake, business leaders, and others worked together to solve the problem. Rep. Rasmusson diligently worked for solutions to this issue at the State Capitol and through his efforts gained support for the funding to reopen the exam centers.
The exam center is located at 925 Western Avenue in Fergus Falls and is open Mondays and Tuesdays from 9 a.m. to 3:30 p.m. For available service times and information call 651-201-7900 or visit www.onlineservices.dps.mn.gov