Second annual variety show for the Frazee art program
News | Published on July 27, 2022 at 5:31pm EDT | Author: chadkoenen
0
2019-20 Miss Frazee continues her tradition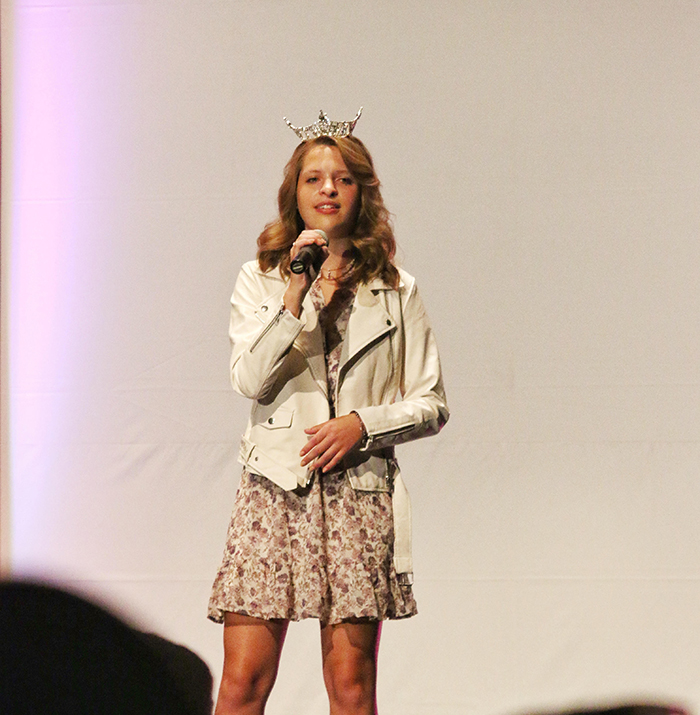 By Kathryn Wilkowski
Reporter
In honor of the Frazee-Vergas Art's Program, former Miss Frazee, Delaney Matejka, is hosting the second annual variety show at the high school gym on Friday, July 29 at 5 p.m. 
After participation in musical, one-act play, choir, and solo ensemble in high school, Matejka wanted to bring light to the dwindling arts program at the school.
"It all started in the fourth grade when I started piano and voice lessons," she said. "I found enjoyment in the ability to sing, and I've never felt that before. It's a beautiful thing to hear and to master."
After finding a love for the arts program herself, Matejka felt the need to bring light on the talented kids and community members alike.
"When I was Miss Frazee, I wanted an event where I could get the entire town involved where everyone could show off their talents and gifts," she said.
The variety show has a $5 fee for adults and $3 fee for students. All proceeds go directly towards funding for the arts program for things such as costumes, set materials and paint.
"The arts are so involved in our lives and valuable to our town," Matejka explained. "I want this to be just a fun event for everyone. I want to encourage our youth to become more involved within our programs and I want our town to show up to show support, commitment, understanding, and commend the acts for their bravery."
Band director, one-act director and musical director, Brian Selander, explained how important the arts program is for the small towns of Frazee and Vergas.
"In general, the arts are very important to people. The cognitive benefits that the arts bring to people is so beneficial," he said. "There is such a wide range of talent and I feel like the variety show is a great place to showcase these talents. Audience members get the chance to sit back and enjoy listening and watching the performance, while also letting the stresses of their everyday lives melt away for even just a little while."
People of all ages are encouraged to be involved in the variety show and the process is made as simple as possible. With any questions, contact (218) 234-8910 for more information on this family-friendly event.
Turkey Days events will be starting with bingo at the Frazee Care Center at 2:30 p.m. on Thursday, July 28 and ending the weekend with karaoke from 6-10 p.m. at the VFW on Sunday, July 31.