Seim transitions to college ball at Bismarck State College 
News | Published on July 27, 2022 at 5:20pm EDT | Author: Chad Koenen
0
A passion to play baseball leads to an easy decision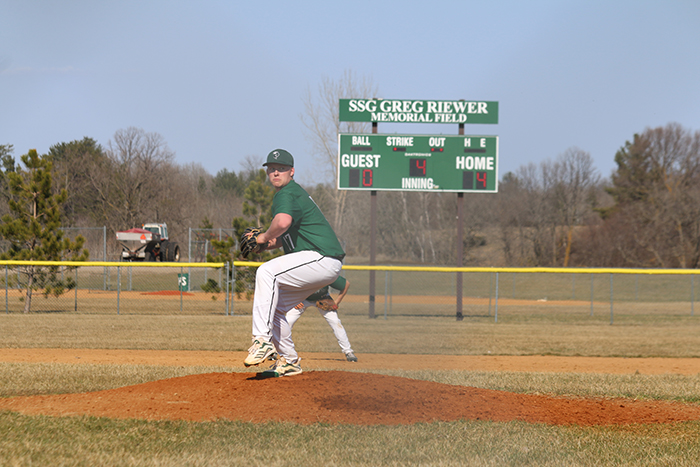 By Kathryn Wilkowski
Reporter
Frazee 2022 graduate Scott Seim committed to Bismarck State College last fall to play baseball at the collegiate level.
"The head coach actually directly messaged me on Instagram," he said. "We started talking back and forth and I went on a little college tour there. I liked it enough to commit there."
With a few options to choose from, Seim had to look towards his educational goals, and his baseball goals.
"I always wanted to play college baseball. But after looking at all the schools that had interest, Bismarck has a lot of winning going on. So I wanted to go there," he said.
Playing varsity pitcher and catcher since his freshman year of high school, Seim is heading to Bismarck with the intent to pitch and play wherever else needed.
"It's been a blast to be playing as long as I have," he said. "Especially when I was younger. Trying to beat people out for a spot and pushing myself to be the best player I could be, it was a lot of fun."
Starting baseball in the spring and playing till fall, Seim has surrounded his life around baseball. Between the regular baseball season, summer ball, and a travel team, he kept his ambitions and goals all throughout high school into committing to a college team.
"I really started to get into baseball when I played little league," he said. "But as I got older and I tried other sports, I realized that baseball is always going to be my favorite sport. I just love the game."
Baseball is a staple in the Seim household. When his games come up, Seim's parents and sisters gather together to support and cheer on their favorite pitcher.
"We definitely bonded over baseball. It kept us all really close and gathered us together," he said.
As move-in day for college is approaching, Seim is excited for the upcoming baseball season and his education in carpentry at Bismarck State.