Situation normal for this year's Turkey Days
News | Published on July 27, 2022 at 5:50pm EDT | Author: Chad Koenen
0
Despite construction, events return to Main Ave.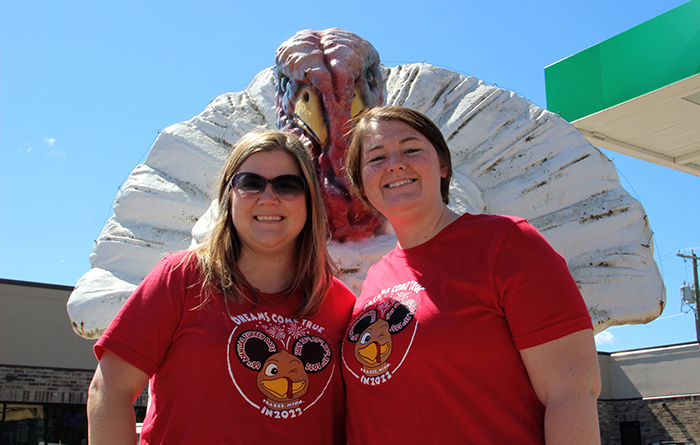 By Robert Williams
Editor
or third-year co-chair Lynea Krejce and her first-year partner Brittany Wake, organizing this year's Turkey Days week has not been the easiest of tasks.  ¶  Krejce has seen her share of turbulent planning the past two years with COVID canceling her plans the first year and then having to plan a comeback event last summer.  ¶  This year's celebration has been nearly seven months of planning for the duo.  ¶  "I can't say no and I love volunteering," Krejce said. "It's fun."  ¶  Despite all the responsibility, there is also future nostalgia from having been an organizer for the city's biggest event of the year. Turkey Days is an important part of Frazee.
"It is important and it's kind of cool because you kind of go down in history and get added to the list of the people that have done it," said Krejce. "It's really an honor to be chosen."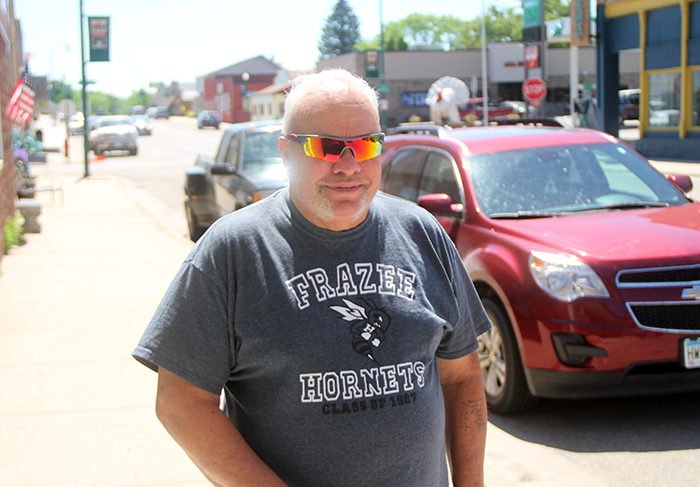 The co-chairs did catch a break when they were informed Wednesday, July 20, that Highway 87 construction is not going to proceed with the downtown phase until after the town's celebration, which means Turkey Days will likely look as it has in the past.
"We've relocated things multiple times," said Krejce. "We're 95 percent sure everything is going to be back on Main Street."
That includes earlier planned moves like the Shipman Memorial Car Show, which was scheduled to be held on Ash Avenue. That's being moved back to its usual spot on Main.
"The street fair and food court will go back to their normal spots," Krejce said.
Despite what fliers around town say, things like the tractor show and bike show will also be back on the main drag. For the most part, Turkey Days should look as it usually does.
"It's kind of hard because we already printed everything," Krejce said. "I'm hoping everybody will see all the people, and the times are still accurate."
Purse Bingo a popular new item
Both co-chairs have gotten positive responses to new additions to the lineup. One of those is Purse Bingo and it is already sold out.
"That's exciting to have," said Krejce.
Purse Bingo is a Frazee softball booster club fundraising raffle to be held at the Frazee Event Center Thursday, July 28. Doors open at 5:30 p.m., with a taco bar for food and drinks at an available cash bar. Bingo winners are vying for designer bags.
The Event Center will also be hosting the Flower Show, with two new categories. The flower show was a late bloomer this year missing the initial Turkey Days fliers posted around town.
Designed arrangements can be brought to the Event Center Friday, July 29, from 9 a.m. to 1 p.m. for judging in five categories: single flower; mixed bouquet, patio planter and two new categories: woodsy wild flower and form house chic arrangements. Children's categories are also available in single flower and fairy garden. For more information contact Bonnie at 218-850-7314.
Ludtke named Grand Marshal
Hank Ludtke was nominated as the Sunday parade Grand Marshal. Ludtke was featured in the June 14 edition of the Forum and his story is also available with a quick search on www.frazeeforum.com.
Ludtke was nominated for Grand Marshal and that nomination came with the sizable list of all the groups and committees Ludtke is involved in.
"I was like, wow, that's a lot," said Krejce. "He does a lot for the town."
Saturday night pageants
Nine local girls will compete for the two pageant crowns available Saturday night.
Four girls will vie for the Miss Frazee crown:
Chelsy Hofer, 18, daughter of Bruce and Sandy Hofer. Her platform is step out of the box; special education awareness and her talent is piano.
Madison Olson, 17, daughter of Angela Osterhoudt, Her platform is MATCH: Bringing the youth together and her talent is monologue.
Kathryn Wilkowski, 18, daughter of: Steve and Michelle Wilkowski. Her platform is Read to succeed; Promoting Literacy in youth and her talent is vocal.
Marcella George, 17, daughter of Simon and Jackie George. Her platform is Not all wounds are visible; Mental Health Awareness and her talent is contemporary dance.
Miss Frazee Outstanding Teen has five candidates:
Maggie Blaine, 13, daughter of Tyler and Amy Blaine. Her platform is Physical and Mental Health: Promoting a healthier future and her talent is piano.
Hailey Selly, 16, daughter of Jason and Hollie Selly. Platform: Youth Empowerment: Offering Opportunities for the youth; talent: dance.
Katie Courneya, 13, daughter of Nick and Nicky Courneya. Platform: Try Everything; Building self-confidence in today's youth; talent: dance/skit.
Onalea Maijala, 15, daughter of Justin and Brenna Maijala; Platform: Operation Adoption Option; talent: trombone.
Linsey Marks, 15, daughter of Josh and Amanda Marks. Platform: Fight the fear; mental health awareness; talent: monologue.
Keep an eye out for signs and balloons for the variety show and the pageant as school construction will have the front of the school closed. The entrance will likely be located by the red and green gymnasiums in the back parking lot.
5k run a 1.5 mile color run
Saturday morning's Dolores Smith Memorial 5k Turkey Trot is a shorter race this year, roughly 1.5 miles and will be a color run. Runners are asked to wear white and shirts will be available for purchase at the 8 a.m. registration on Saturday, July 30. The event is sponsored by GROW Frazee Vergas and will benefit the local track teams. During a color run, runners are showered with colored powder, made of food-grade corn starch, at stations along the run.
Fireworks are planned near the water tower Saturday night at dusk.
This year's parade on Main Ave., will be held at 2 p.m., on Sunday, July 31.
The one cancellation this year is the Neighbor to Neighbor silent auction.