Brando's Detailing brings new life to local vehicles
News | Published on August 2, 2022 at 11:46am EDT | Author: chadkoenen
0
New business opened this spring in Frazee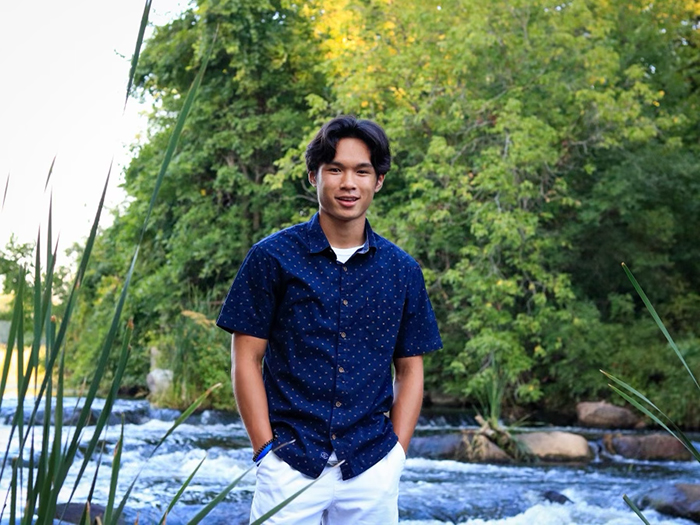 By Kathryn Wilkowski
Reporter
Starting with washing his own car, Brandon Nguyen created his very own detailing business from his childhood garage in hopes of a bigger, and brighter future in the business world.
"I thought cleaning cars was a really satisfying process," he said. "I enjoyed doing it, so I thought I could help other people clean their cars as well."
Steadily rolling since launching in the spring, Nguyen has an average of three vehicles a week that keeps him busy enough, yet gives him enough time to spend time with his loved ones and friends.
"It's pretty perfect right now. I still have enough time to do stuff myself."

Brandon Nguyen
Starting off with some of the materials already, Nguyen purchased upwards of $1,000 worth of more professional supplies to help his business move along smoothly and more efficiently. However, as his business has grown throughout the summer, he has made back his money in profit and is looking forward to many years in the business.
"I plan on doing this full-time in the summer and focusing on school during the winter. Maybe picking up a few interiors here and there and seeing where that takes me," he said.
Nguyen started off his business with low expectations of what would come. With not much of a history in the detailing process, he thought that most of the clients coming to him would be close friends and family.
"It kind of took off and went over my expectations quickly," Nguyen said. "I slowly started getting more and more customers and it caught me off guard quite a bit. It really helped when I got into helping out J & K Marine detail their boats and pontoons."
With the help of the local communities—Frazee and Vergas, Nguyen has been lucky that the customers he's been receiving have been loyal and helpful to recommend his services to their friends and family.
"A lot of my business is local. Since the town is so small, I tend to know pretty much everyone. Word spreads quickly about businesses and when they are happy with my services, they pass it on," he explained.
Although Nguyen had tried out the detailing business spontaneously, he had prior experience with detailing at his past job—J & K Marine. Reaching out this summer, they had Nguyen helping out by detailing their boats and pontoons.
"It was kind of the start of this entire journey," he said.
Hoping to own his own detailing business with employees and his own shop, Nguyen is getting a head start on his dream by going to school at Minnesota State Community and Technical College in Moorhead for business.
"I want to open a shop around the area that potentially offers more services," he said. "My whole life I just have loved cars and being around them. I love working on them and cleaning them. This is what I want to do."
Nguyen has about a month left of full-time detailing work left before he heads off to college for the fall. For detail work, contact Brandon at (218) 234-7120 or visit his Facebook at facebook.com/brandosdt. To view pricing on detailing work, visit his Facebook or contact him for more information.
Nguyen is available for detail work after college begins, but is limited with time due to school work. For scheduling, contact him to work out a time that will not interfere with both parties.