Rasmusson honored by Secure Energy Future
News | Published on August 2, 2022 at 11:03am EDT | Author: chadkoenen
0
Award honors people who have ensured access to affordable, reliable electricity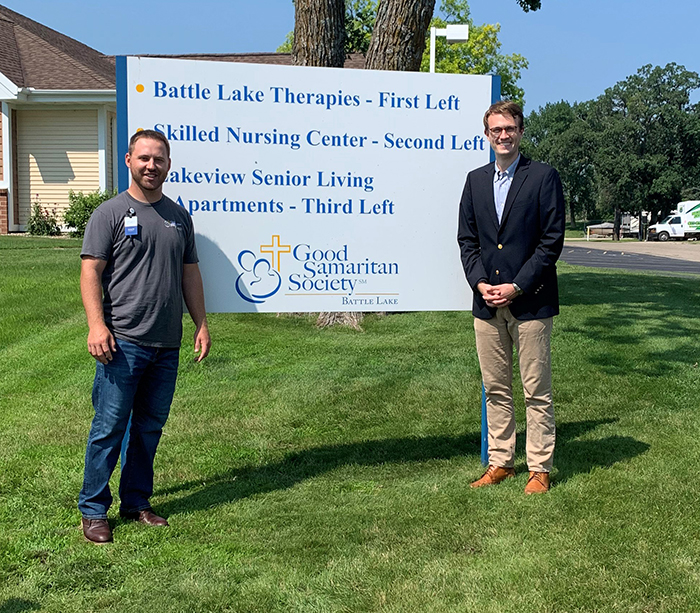 The Coalition for a Secure Energy Future (The Coalition) is announcing a series of Energy Champion awards to a group of Minnesota legislators. Recipients of the award have championed an all-of-the-above energy strategy for Minnesota to ensure that consumers and businesses have access to affordable and reliable electricity.
"The Coalition is proud to recognize Rep. Jordan Rasmusson as an enthusiastic leader for commonsense energy policies that ensure affordable and resilient power for Minnesota families and businesses," said Luke Hellier, Executive Director of the Coalition. 'Rep. Rasmusson has advocated for next generation technologies like carbon capture which allows the region to continue to harness the benefits of baseload power and grid stability."
The Coalition was founded in 2014 to enhance, preserve, and protect our diverse set of energy resources, including coal-based electricity, to ensure a continued affordable and reliable energy supply for families and businesses in Minnesota. Learn more at www.secureenergyfuture.org.
"It is an honor to receive this award recognizing my efforts to deliver common-sense solutions to ensure our growing energy needs are met in an efficient, cost-effective manner," Rasmusson said. "This issue is crucial to the long-term health of our state. I will continue working to advance energy initiatives which focus on innovative technology so that we may enjoy affordable, reliable energy instead of top-down government mandates that all too often suffer the opposite results. Whether it is the rising costs of heating and cooling your home, or soaring gas prices, Minnesotans deserve better than what we are experiencing and I look forward to establishing solutions to put us on a better path."