Designer Purse Bingo sold out in two weeks
News | Published on August 9, 2022 at 3:32pm EDT | Author: chadkoenen
0
New event was one of the biggest successes of Turkey Days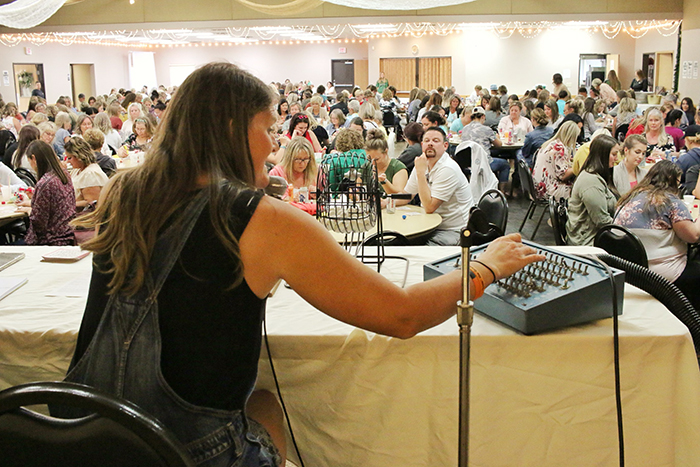 By Kathryn Wilkowski
Reporter
Sold out in just two weeks, designer purse bingo was one of the greatest hits of Turkey Day weekend. Bringing in 350 community members and supporters from surrounding towns, the last-minute fundraiser brought in copious amounts of money to support the Frazee-Vergas girls softball team.
"I went to purse bingo that the Perham girls basketball team hosted back in November," Jolene Tappe, coordinator of the event, explained. "It was so much fun and all I could think of was that somebody had to do this. So one day, I was talking to Tavia and we decided to host a purse bingo to raise money for the booster club. And it went from there."
With a last minute cancellation from a scheduled event on Thursday night of Turkey Days, Jolene and head coach, Tavia Bachmann, decided to take on the opportunity and host purse bingo with only a month to put it together.
"Here was our opportunity and we just went with it; it was crazy," she said. "In one month we threw it together and it was a hit."
Designer purse bingo was put together to raise money for the Frazee-Vergas softball team in hope to buy new equipment and raise funds for a new coach.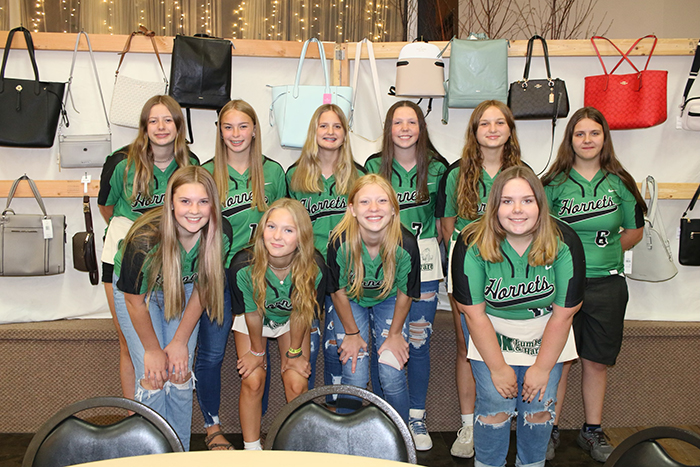 "One of our batting cage poles got bent pretty badly in one of the storms this summer," Bachmann explained. "Providing an event like this gives the community something fun to do but also feel like they're doing something to help support a program in our community. Many of us have participated in some sort of extracurricular activities in our high school years. So many of our community members see the importance of these events."
Along with the bingo, the event center also offered a complimentary taco bar as well as opportunities to be a part of silent action, box raffles, and card raffles.
"The businesses in town were unbelievably generous. It was unreal what people gave. A huge thank you to them, " Tappe said. 
Tappe is hoping to host many more designer purse bingo in the future for other organizations hoping to raise funds. Keep a lookout for more information on the new hit that takes place at the event center.
"If we can host something that's fun and creates a lot of memories but also supports a program, it's something that a lot of people are willing to do and enjoy," said Bachmann. "There were so many laughs and so many fun moments that a lot of people were a part of."