Events like Ole's Ride a lifeblood to HRRV
News | Published on August 30, 2022 at 4:44pm EDT | Author: chadkoenen
0
Vergas event to surpass $200,000 donated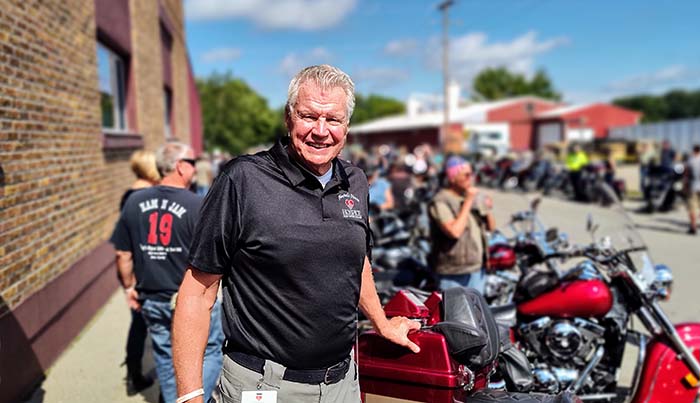 By Robert Willams
Editor
Another weekend in Vergas and another packed downtown strip, this time thanks to a large group of motorcycle enthusiasts and supporters attending the 13th annual Ole's Ride benefit from Aug. 26-27.
"Every year, it's unbelievable," said Jessica Sonnenberg, Ole Barten's daughter. "There are tears every time we leave. It's a feeling I can't even explain."
The ride that she created 13 years ago with her husband Tyson and her mother Kris Barten to honor Ole after his passing has a special meaning, especially seeing the large group of people that come out each year to support the cause.
"It hits me in a whole different way, for sure," Sonnenberg said. "It's quite a bit of work, but we've done it for so many years that we all just kind of know our tasks and we get it done every year—it's a well-oiled machine."
Proceeds from Ole's Ride benefit Hospice of the Red River Valley (HRRV), an independent, nonprofit hospice serving more than 40 counties in North Dakota and Minnesota. Expectations from this year's event include surpassing a total of $200,000 donated to HRRV from all 13 of the Ole's Rides.
"I sure hope so; we've got our fingers crossed," said Sonnenberg. "We had an awesome turn out; we had our biggest night of preregistration and it's our biggest silent auction—we've got over 200 items."
For HRRV, events like Ole's Ride are essential to what the nonprofit does, which is to enhance the quality of life for terminally ill patients and just as importantly support the family members in such dire times of need.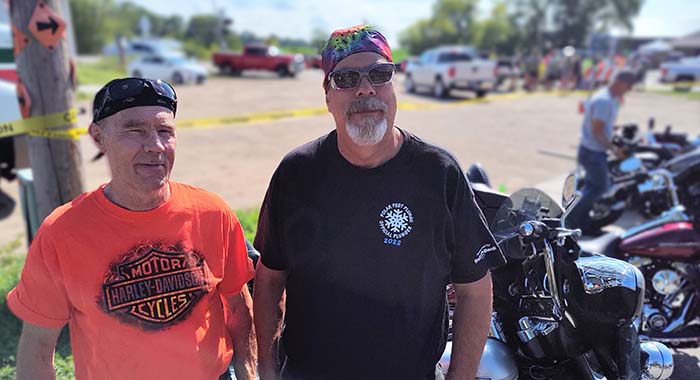 "Events like this really are our lifeblood," said HRRV development officer Curt Seter. "Absolutely, and they're the places that you go that you wouldn't necessarily think of."
Seter attends many events in small towns that contribute in big ways to support HRRV. As a development officer, he maintains relationships with individuals and organizations, like Ole's Ride, that support Hospice of the Red River Valley.
"I love doing these events," Seter said. "I go out every year to 'Sweet and Sticky in Dickey.' Dickey, North Dakota, population 37, and they do a barbecue cookoff and contest. This year they went close to $15,000."
The people of Dickey also celebrated the 13th year of their event this summer, among others in the lakes area.
"Naytahwaush Night Riders, a snowmobile club, they're over $150,000 in about 13, 14 years," said Seter. "They do a ride for us and each year they pick a different spot. These people just can't do enough for us. It's just amazing."
Many people who give back to Hospice are those who have been benefactors of the service. It is hard to know the level of good the organization provides and how important the service is until one needs it.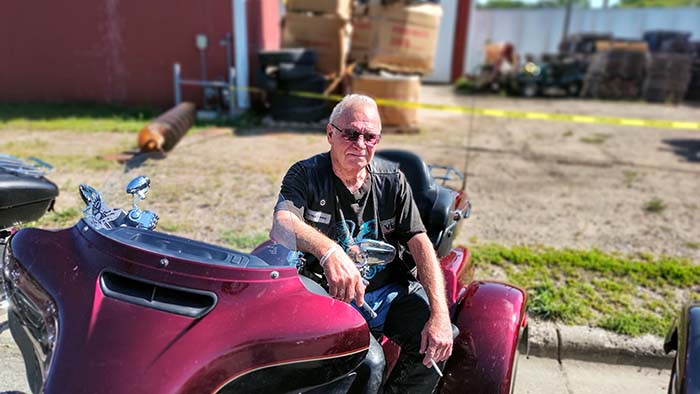 "The things I get all the time are we had no idea what all hospice can do for our loved ones and for their families," said Seter. "The other thing I get is gosh, I wish I would have called sooner."
Ole's Ride exists because of what HRRV did for Ole Barten during his battle with cancer.
For Seter, he tries to counteract the premonition that hospice is just about dying patients. Caregivers spend far more time with patients and their families than just the last few days of a life.
"People still think, unfortunately, final days," said Seter. "These talented people that we have working for us: the RN's; the CNAs; the social workers; the chaplains, they don't do their best work in 48 hours or a week. They do their best work with these families and patients over a period of time and it's so easy to qualify for hospice. I think that's the other thing people don't understand. If there's a logical expectation of life six months or less you qualify for hospice."
For more on Ole's Ride, visit the official Facebook page of the event. Hospice of the Red River Valley can be found at www.hrrv.org.