Golf benefit for Heden to be held September 24
News | Published on August 30, 2022 at 3:51pm EDT | Author: Chad Koenen
0
Frazee MMA fighter diagnosed with peripheral neuropathy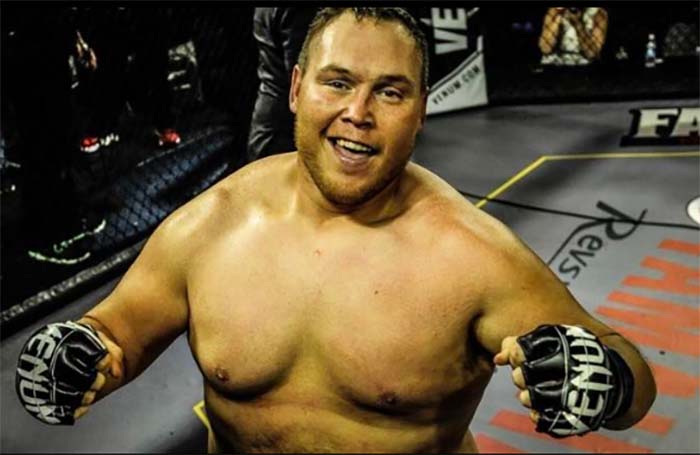 A golf scramble benefit for Brian Heden will be held at the Frazee Golf Course Saturday, Sept. 24.
Heden, a well-known mixed martial arts fighter from Frazee has been diagnosed with peripheral neuropathy, a result of damage to the nerves located outside of the brain and spinal cord.
Heden has been home under the care of his mother Carla Brown as doctors try to determine a workable treatment.
According to Brown, Heden will have another MRI this week and a meeting with all of his doctors in late August.
"He has been having more trouble walking now," said Brown. "It has moved up past his waist and he has lost more feeling. Hopefully, we will have all the answers and find out what stage he is in."
There are multiple stages of the disease ranging from numbness to complete loss of feeling.
The golf outing was organized by Heden's friend Blake Bristlin.
"As most of you know our good friend Brian has been experiencing some difficult times lately," Bristlin said in his Facebook post for the scramble. "We are hoping to get some friends and family together at the Frazee Golf course for a scramble to help raise money for his medical bills."
An online fundraiser has also been set up by Brian's parents at www.gofund.me/252ea6c9 to help Brian's expenses. The post has raised nearly half of the $5,000 goal. Users may also search Brian Heden at the gofundme.com homepage to locate the fundraiser.
Registration for the golf scramble can be done via direct messenger at the event page: https://fb.me/e/2NEfbRP4U or by searching Brian's Benefit on Facebook.
The scramble will consist of four-person teams with a $100 team entry fee plus discounted green fees. All proceeds go to Heden's medical bills.
Shotgun start will be 11 a.m., on Sept. 24.