Downtown work to begin on Highway 87 project in Frazee
News | Published on September 7, 2022 at 10:21am EDT | Author: chadkoenen
0
Closures to affect Main, Ash and the alley between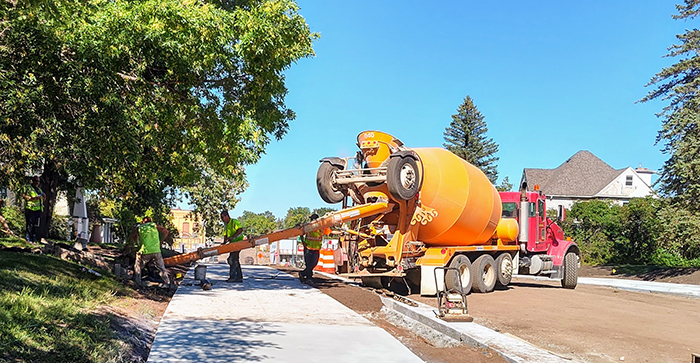 The final push of the Highway 87 construction project will begin after Labor Day affecting the downtown area and the Highway 10 bridge.
Traffic will be rerouted through town as the project moves into Stages 2 and 4.
Stage 2 work includes Juniper Avenue to Birch Avenue/CR 29, with work at the railroad crossing. Lane closures, flaggers, and a short-term detour will be on multiple city streets during the railroad work, while keeping access open to All-in-All.
Closures will be on Main Avenue downtown, Ash Avenue, as well as the alley between the two, beginning Thursday, Sept 8. Drivers will need to use Birch Avenue to get across town.
The westbound lane of highway 87 coming into town will be closed to Birch Avenue.
Stage 4 work includes the bridge over Highway 10, from just north of County Road 29 to the westbound on/off ramp.
Lane closures and an automated signal will be in use there.
Paving is slated for 87 from Juniper Avenue down to Town Lake.
The project is expected to last one to two more months, according to mayor and project contact Ken Miosek. The project is on time as the original completion date was mid-October.
Driveway access will be maintained throughout the duration of construction for local traffic. In areas with underground utility work or concrete, there may be some restrictions.