Celebrate Vergas businesses Sept. 24
News | Published on September 19, 2022 at 5:43pm EDT | Author: chadkoenen
0
Hairyman Festival Oct. 1 in Vergas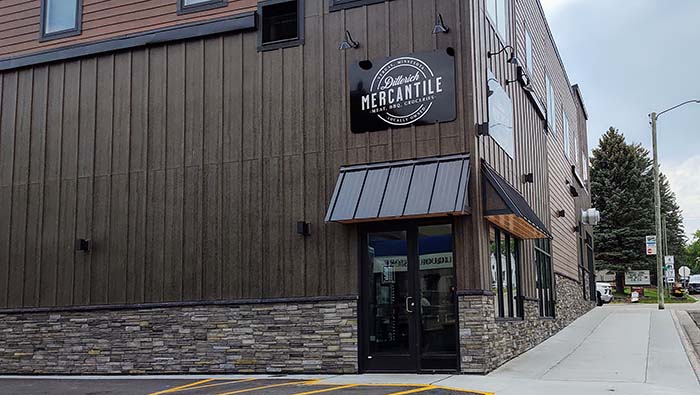 By Robert Williams
Editor
The Vergas Community Club announced that Saturday, Sept. 24 will be a day to celebrate businesses old and new in town.
The celebration coincides with the grand opening of Ditterich Mercantile.
DuWayne Ditterich was one of the first to bring up the idea of celebrating all of the businesses in Vergas, rather than just his own.
There will be store sales and promotions, food tastings, drawings, live music and more throughout the day.
Pastry Chef Madison Waller of MW Pastry, one of three new businesses in the new Altona Square building, celebrated her grand opening on Saturday, Sept. 17, after closing the week prior to restock her inventory and prepare her full menu.
"We cannot thank our customers enough for the current support and making all this possible," she said in a recent social media post. "I am very excited to introduce many new products as well as fully stock her current items."
Waller has been awaiting items critical to her kitchen to run her full menu, a walk-in cooler being one of the more pressing items.
"Working with delays in equipment and construction has been an adventure, but we are almost to the finish line," she said.
The Vergas Community Club Facebook page will have more information on the business celebration, along with information and registration for events during the Hairyman Festival the following weekend on Saturday, Oct. 1.
The festival runs from noon-6 p.m. Registration for the side-by-side and ATV 25-mile ride through the Vergas trails starts early at 11:30 a.m. Cost is $10 per machine and each registered machine will get a free ticket for the axe throwing event later in the day.
The Vergas Lions will be serving brats, hot dogs, and beverages throughout the day.
Kids activities include games, a Halloween costume contest, and multiple pumpkin contests.
All the events and activities will be located at the Vergas ballfields including trap shooting, a fire department extraction demonstration, hairiest person contest, hairiest football team contest, bean bag tournament, Amazing Hairyman Race, three raffles, long sleeve T-shirts for sale, and Proof Distillery's Vergas Hairyman whiskey tasting.