Fishing can provide memories to last a lifetime
Sports | Published on September 19, 2022 at 4:35pm EDT | Author: chadkoenen
0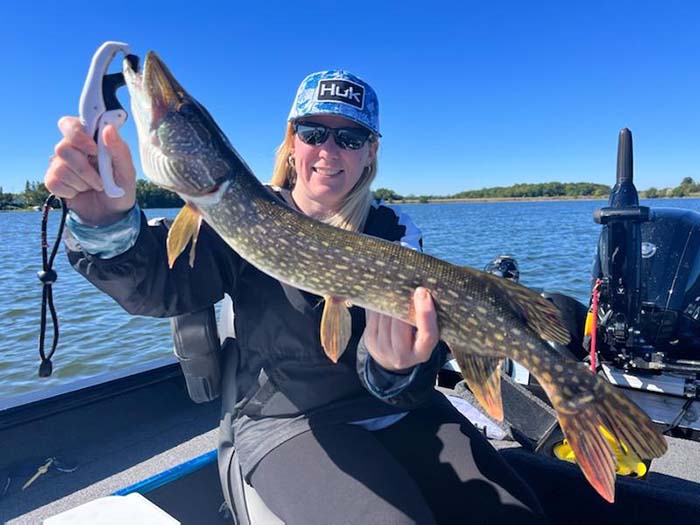 Chill Fishing Report
Cody Hill
Weekends are winding down, but that doesn't mean that the fish are ready to call it a wrap.
Last Saturday I had the privilege of captaining for the Heart O' Lakes Conference Championship for Dilworth Glyndon Felton High School. We had a lot of fish brought in the boat along with five different species which made it a lot of fun. We were snap jigging and casting light jigs tipped with crappie minnows on the edge of the deep weed line in 20-26 feet of water. If we could find holes in the tall standing weeds fish were ambushing anything that would land in the center of those openings. I'm usually a fan of plastics, but live bait was the ticket to entice the bites.
Fish were roaming so you needed to cover a lot of water to find active fish, but we noticed very large schools of minnows just feet under the water and we had our best luck when those schools were around us. They say match the hatch and by using the smaller minnows we did better than people using larger minnows. At the end of the day, we had the privilege of taking home sixth place out of 16 schools, which allowed our kids the opportunity to bring home plaques for their amazing hard work.
Sunday, I tried a different lake with customers, and we snapped jigged with fatheads on the edge of the weed line in 11-13 feet of water. We had to cover a lot of water but when we would find them, they were schooled up and very aggressive. Pike was most aggressive, and they gave us a few aerial performances after hooking into them to give the customers some thrills while battling the fish. We ended up with five different species again on Sunday which made it fun because we didn't know what was going to be on the end of the line. Surprisingly we caught most of our walleyes during the high noon periods of the day.
There are sill plenty of weekends remaining to get out on the water and make memories that will last a lifetime. Save $100 on any trip booked between now and the end of the month.