Five recipients to be inducted into Frazee High School Hall of Fame
NewsSports | Published on September 19, 2022 at 5:16pm EDT | Author: chadkoenen
1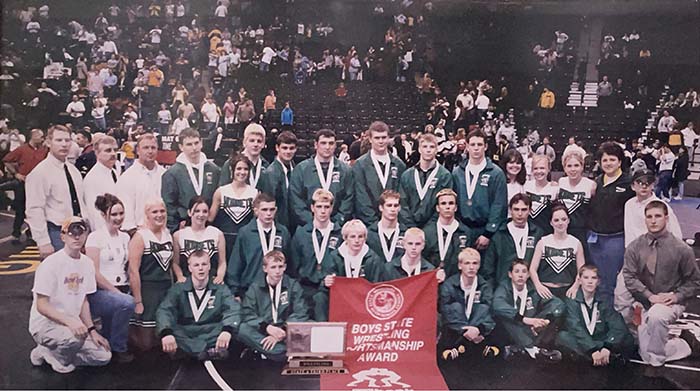 Four individuals and the 2003 Frazee High School wrestling team will be inducted into the Frazee Hall of Fame on Saturday. The event will be held at the Frazee Event Center beginning at 5:30 p.m.
In addition to the 2003 wrestling team, which finished in third place at state and posted a 19-2 record, Jack Longfors, Alicia Oswald, Dave Trautman and Howie Kangas will be inducted into the hall of fame on Saturday.
Jack Longfors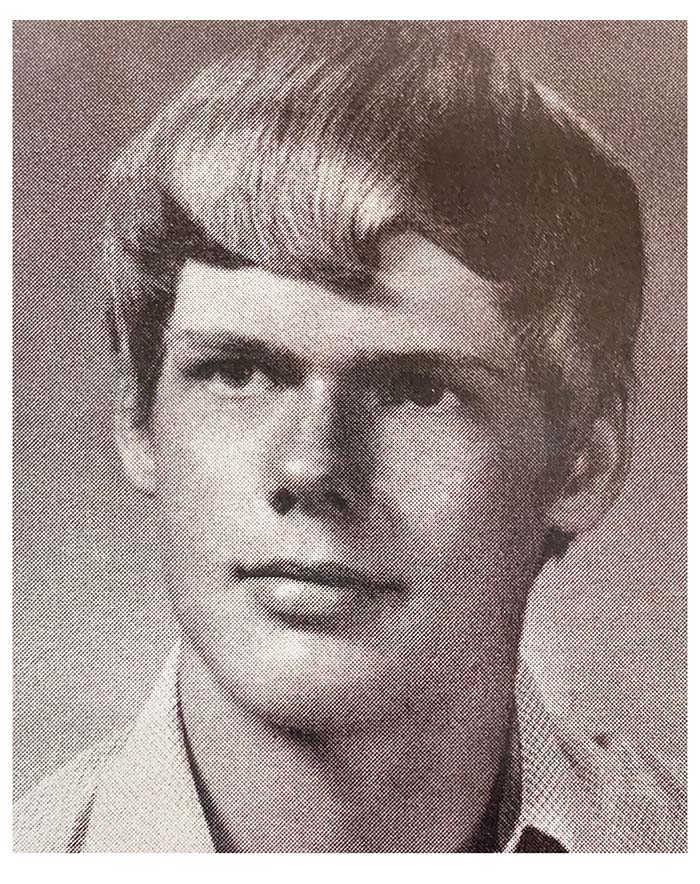 Jack Longfors graduated from Frazee High School in 1975. 
Over Longfors' career, he competed in four sports: basketball, track, cross country, and football. During his career, he earned numerous conference and letter awards. 
Longfors went on to set several basketball records, but have been broken since. He held the single game scoring record earning 39 points against Perham, the career rebound record earning 441 (257 his senior year alone), and career point total record having earned 879 points (507 his senior year). During his senior season, Longfors made 81 of 106 free throws along with his field goal percentage being at 49.7 percent. He went on to play basketball at Fergus Falls Community College. During his sophomore year, the team put up a record of 20-4, and Longfors was named to the area all tournament team. 
Longfors then moved on to play basketball at Mayville State for two more years where he earned first team all-conference both years he played. He continued to play basketball after college on many league and traveling teams.
Longfors is married to his wife Cathy and they have one son. They currently live in the Detroit Lakes area and owns his electrical business.
Alicia Oswald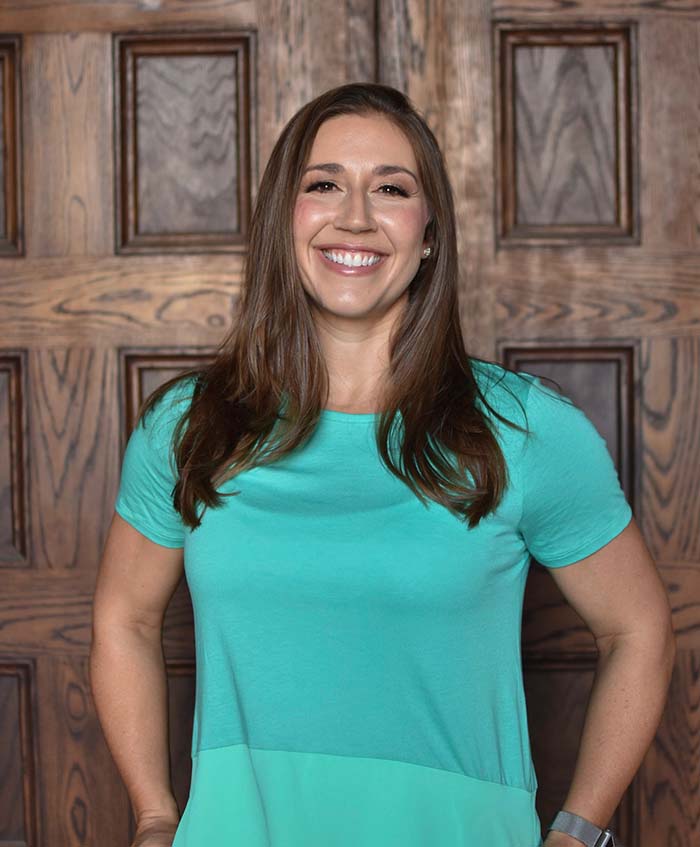 Alicia Oswald graduated from Frazee in 2001 having earned perfect attendance in the last five years of high school. She earned 10 letters, four all-conference awards, and six distinguished Academic Achievement Awards competing in volleyball, basketball and softball. 
During volleyball, she earned the most Consistent Server Award, Outstanding Practice Player Award, and was a captain her senior year. 
During her softball career, she was named MVP of the Park Region Conference twice, MVP of the HOL conference once, was all-section three times, held the best team batting average for two years, best fielding percentage one year, and was on the All-State Academic team her senior year. While accomplishing these things athletically, she was a member of the National Honor Society, choir, Interact, and participated in the Close-Up program. 
Oswald was a member of the first place FFA poultry team and was awarded the President's Outstanding Academic Excellence Award her senior year. 
While she was in college, she competed on the University of Minnesota-Duluth's lacrosse team from 2001-05. She earned Midfielder of the Year in 2005 and was a captain for two years. 
Oswald moved on to attain her Doctor of Chiropractic degree and eventually her Diplomate in Chiropractic Sports Medicine. She was the team doctor for the University of California-San Diego from 2011-19 and is currently the owner of Elevated Chiropractic in San Diego, Calif. She is also a lacrosse official and currently San Diego County Lacrosse Umpire Board president.
Dave Trautman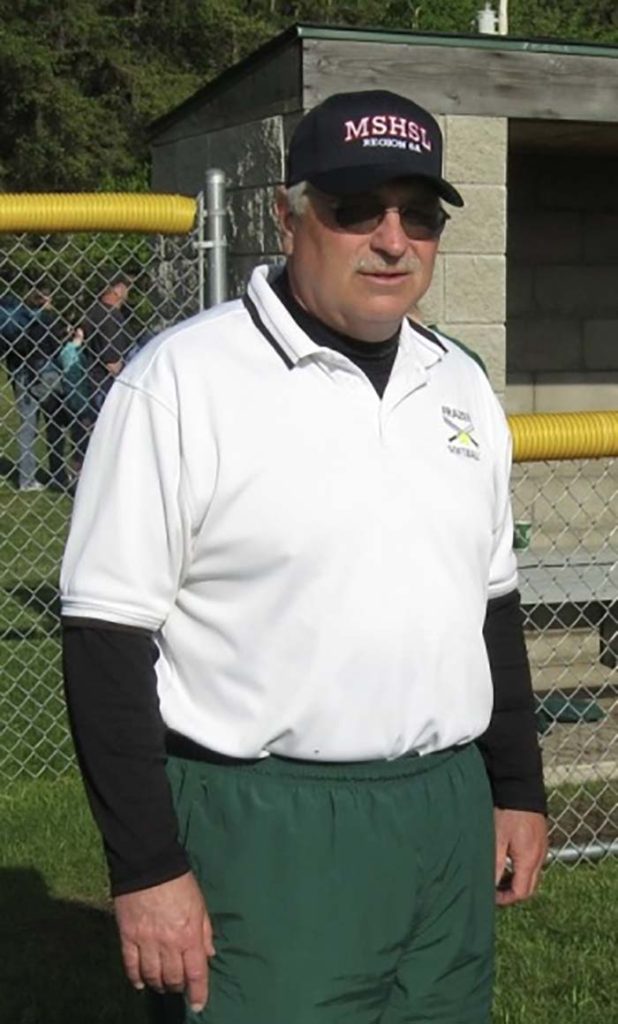 Dave Trautman's teaching and coaching career began in Beardsley-Browns Valley where he was a physical education, health and history teacher. He was also the head football, head basketball and head softball coach while working there. 
In 1994 Trautman and his wife Patti moved their family to Frazee where he became the head football and head softball coach along with teaching P.E., health and history. Between these two districts he was an assistant basketball coach for four years, head basketball coach for eight years, head football coach for 25 years and head softball coach for 36 years. 
Trautman compiled an overall softball record of 371-261 while his teams earned numerous district, sub-section and conference championships. Notably, he had two state team appearances in 1996 and 1997. When he retired in 2014, he was ranked 16th in the all-time winning category in the Minnesota FastPitch Coaches Association. 
In 2018, he was inducted into the Minnesota Fastpitch Coaches Hall of Fame and also received a Lifetime Achievement Award through the Minnesota Twins. 
In addition to this, Dave served as Frazee's Activities Director for 13 years and was on the Minnesota Activities Director Advisory Council to the MSHSL for six years. Trautman was a competitor and wanted to win, but understood that winning isn't everything and stated that "wins come and go, but when kids have fun, learn hard work, experience being part of a team—these are lasting impacts and what makes a program successful." 
Trautman and his wife Patti are still avid Frazee Hornet supporters.  
2003 wrestling team
In 2003, Frazee wrestling produced one of its best teams from a statistical standpoint. This team ended the season with a 19-2 record with its only losses coming to the state champion Bold in the state tournament and the famous duel with nationally ranked Apple Valley.
The team finished third in the state that season, while compiling five tournament championships along with a HOL championship.
The team qualified 11 individuals for the state tournament with eight of them placing in the top six, four of them were state champs along with one runner up. They still hold the highest number of state placing wrestlers that any team has had in Frazee wrestling history.
Howie Kangas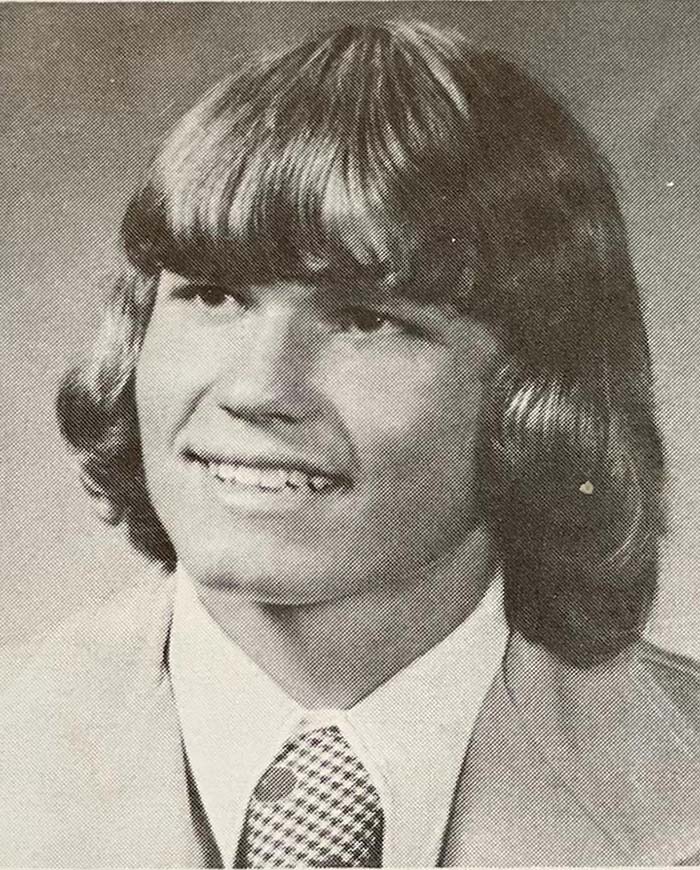 Howie Kangas graduated from Frazee in 1975. Kangas was a standout four sport athlete and captain who earned 10 letters, multiple all conference awards through his career. 
During his football career he set multiple records of which one still stands today with a kick return average of 45.1 yards per carry, which was set over a span of 20 returns over the season.
Kangas went onto college where he played baseball and football and was the starting quarterback for Fergus Falls Community College. He took to coaching where he compiled a hall of fame career from 1987 to 2011, while teaching and coaching at Perham High School. He was the head football coach where he compiled a record 119-65, earning section coach of the year three times, HOL Conference coach of the year, five conference championships, five section championships, five section runner-up finishes, two state semi-final appearances and one state quarter final appearance. 
Kangas was also a head baseball coach and head softball coach along with being a junior high coach for girls and boys basketball. Kangas was inducted into the Perham Athletics hall of fame in 2021.
Kangas and his wife Terri live in Wadena. They are the parents of two daughters, Erin Messner and Maria Regeir (deceased in 2016), as well as three grandchildren Ella, Finnegan and Charlotte.