Solberg Insurance move probable but staying in Frazee
News | Published on September 27, 2022 at 4:34pm EDT | Author: chadkoenen
0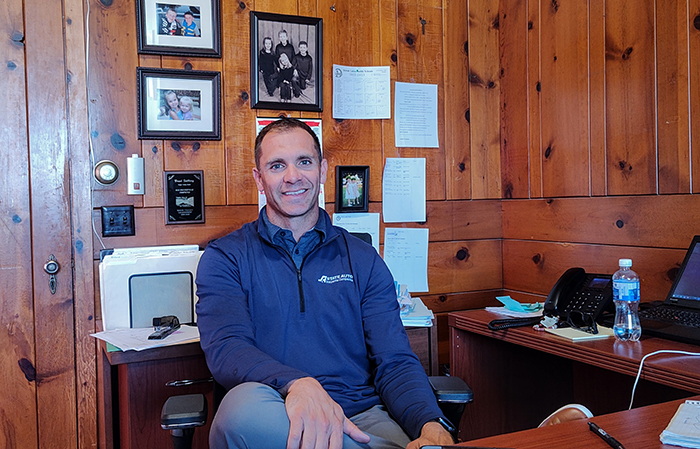 By Robert Willams
Editor
Brad Solberg has been a licensed insurance agent for 22 years, the last four in Frazee as the owner of Solberg Insurance in the historic Baldwin Agency building.
Solberg purchased the building and business from Bruce and Barn Jacobs upon moving to the area. He was the first non-Baldwin family member to own a business at 108 East Main in nearly 100 years. Bruce Jacobs was the grandson of the original Baldwin family.
"When I bought it, it was the 99th year of the agency," Solberg said."They had just kind of slowed down in the business and didn't have anyone in the family to keep it going."
Solberg has updated and grown the business since officially taking over, four years to the day on September 29.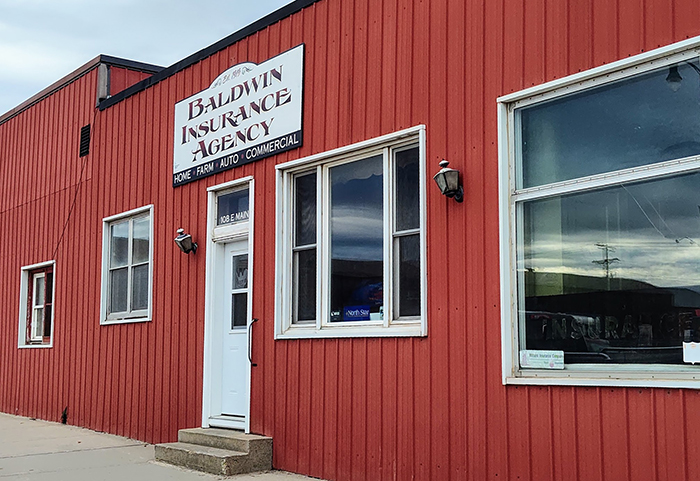 The building was formerly a bank and a bowling alley and also a residence for members of the Baldwin family. The interior still had a dated, but rustic wood charm, giving the feel of a cabin.
As part of the purchase, Solberg did not take on the other side of the building and sold it and those owners have new plans for the entire building.
"We're on the same page. For me, it's not a retail shop where I have 500 people in and out of here," he said.
While those plans are being finalized, a move down the street to the old bank building is currently in the works. The new owners are likely bringing more business to downtown, something Solberg is happy to oblige.
"I'll be in Frazee one way or another," said Solberg. "I just said if you have a chance to get another business on Main Street I'm okay with that."
Prior to moving to Frazee, Solberg lived and worked in Montana. He had family ties to Frazee and had made trips to visit.
"I had been in the business for a while and had been looking for an agency and this one became available," he said. "I had a few places where we were actually looking at because agency opportunities are few and far between."
Owning his own agency was paramount to the move and purchase. Finding an independent agency is not an easy task.
"It's very difficult for a number of reasons," said Solberg. "To find them to purchase, typically the buyer is one of two things and this is probably 95 percent of all transactions. Either they've already identified someone in the agency, a long-time employee and they've worked out a deal. The more common one is they'll put it up for sale and it will sell to the highest bidder. When you see them up for sale within a few days they'll have several, full-price cash offers and it's the national independent conglomerates gobbling them up like crazy."
Many agency sales will not even consider offers that include financing.
The move to Frazee was also familiar for both business and living. Insurance in a small market demands versatility.
"I grew up in a town the same size as Frazee and when you're in a small town you really have to be a jack of all trades and offer all those services," he said. "I do farm, homes, personal and all sorts of commercial insurance. A couple things I've done as an independent is we shop several companies and find the best one versus an American Family or State Farm. You go there and that's it. They're job is pretty straightforward."
One addition to Solberg's business was being licensed in Iowa, Montana, North Dakota and Minnesota, insuring personal and commercial long haul trucking.
Solberg Insurance has two licensed agents, including Laura Keller, who primarily works remote from Osage, along with office manager Char Putnam.
The potential move down the street is still in negotiation. The likely switch would come by the beginning of 2023. The former phone number 334-2271 has been changed to 218-234-2994. The old number is currently being forwarded temporarily, before being disconnected. The new number allows for customer's information to be pulled up as an agent's answer and also allows communication via text message.
Solberg Insurance also has direct quote forms online at www.solberginsurance.com/contact.