CornerStone board addresses contractor criminal history
News | Published on October 11, 2022 at 5:28pm EDT | Author: chadkoenen
0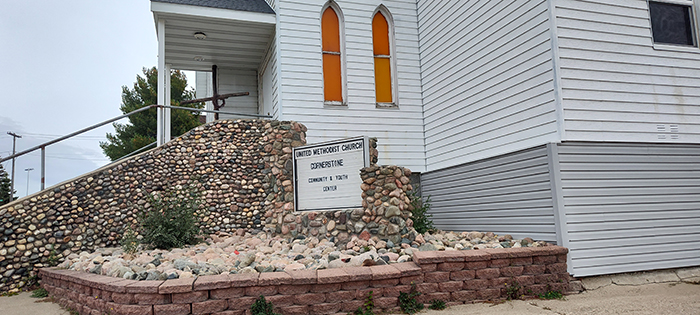 By Robert Williams
Editor
The ComerStone Board of Directors addressed safety concerns after receiving information that a contractor working on the building restoration of the youth center was identified as having a criminal sexual offense record.
Upon finding out of the individuals past, the board issued a statement, "We want to ensure the community that we take the safety of our youth and community as a top priority. There is no greater concern than our youth's well-being. We will immediately look into this situation and act accordingly."
The board and director of CornerStone were made aware of concerns related to the organization via a social media post at approximately 11 p.m., on Wednesday, Sept. 28.
The board took the allegation seriously and issued another public statement to bring clarity and to address concerns. The statement noted that CornerStone has followed both state and federal hiring guidelines and ensures the highest level of safety by holding high standards for employees and volunteers.
ComerStone went through a competitive bidding process with multiple contractors in 2022 to complete the youth center construction phase of the building. Several contractors were hired through contracted services to complete the project. As the building has been vacant while under construction in the youth center space, and contractors are responsible for their workers, ComerStone did not require that contractors complete a background check for each construction worker employed by each company.
The few times youth came through the building for a tour, or volunteered to clean up, CornerStone staff ensured there were no construction contractors, or their staff, on site to ensure youth safety.
The board held a meeting to immediately address the concerns on Thursday, Sept. 29. From that meeting, the construction worker was informed that he is no longer able to provide services at ComerStone. The few people that were in proximity to this worker have been contacted to identify if there has been any concern, and to provide support if necessary. No concerns were shared.
The report made for an update in policy with the youth center scheduled to be opened in late October.
Future contractors will be asked to sign a contract that prohibits any of their workers on site who have a history of violent crime, sexual offense or have a high risk criminal background. All protections to ensure the safety of youth will be upheld.
CornerStone has already adopted strong policies for employees and volunteers that requires a criminal background check, mandatory reporting training, youth suicide assessment and mental health training for any person who will be engaged with youth in the center.
"We are now providing this training to be open to the public as well," the board said in their statement. "Our first public training will be held on Thursday, Oct. 13 in the media center at the high school from 5-7 p.m. If you are interested in being a volunteer to support the youth in our community, to uphold their safety and enhance wellbeing through the youth center or through community engagement activities, we encourage you to join us.
"In order to bring great opportunities, uphold safety, and grow our next generation we need to work together through compassion, dignity and accountability. You can join us in being part of the solution by contacting us at CornerStoneFrazee@gmail.com."