Hornets receive seventh seed in sub section
Sports | Published on October 26, 2022 at 4:55pm EDT | Author: chadkoenen
0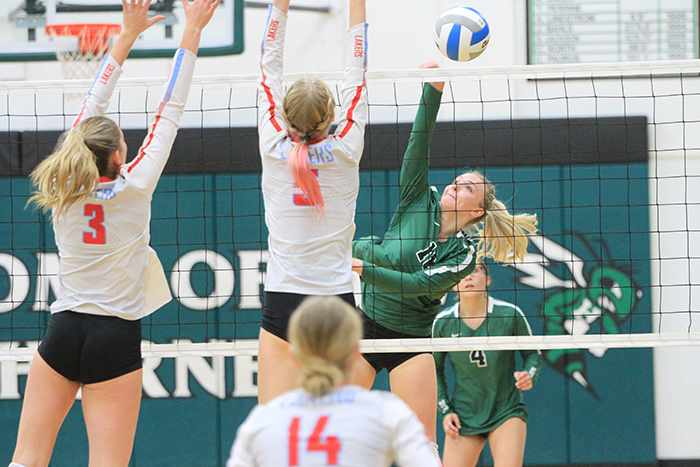 By Chad Koenen
Publisher
The Frazee Hornets will open the Section 8AA tournament in Perham on Wednesday night.
The seventh seeded Hornets will take on the second seeded Yellowjackets. The winner of the game will take on either third seeded Hawley or sixth seeded Fergus Falls on Friday night at the high seed. The games will begin at 7 p.m.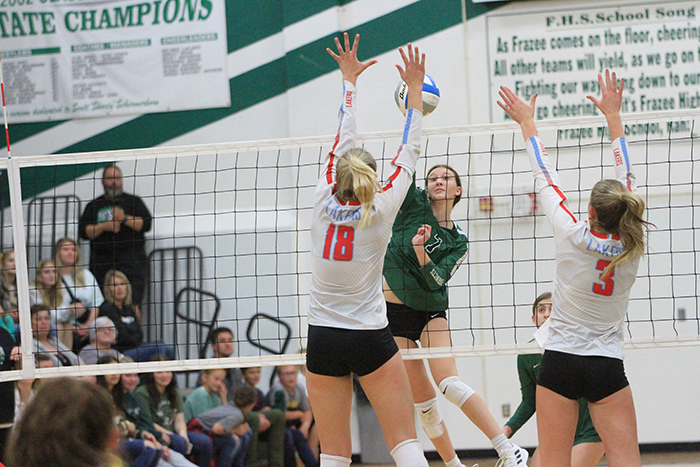 The Hornets wrapped up their regular season last week with a pair of 3-0 losses to Barnesville and Battle Lake.
Frazee enters the section tournament with a record of 2-20 overall and finished the Heart O' Lakes Conference schedule with a record of 0-6.
On October 11, the Hornets dropped a 3-0 (25-12, 28-26, 25-23) non-conference game against Detroit Lakes. Despite falling 3-0, the Hornets pushed the game to the end in both the second and third game in a game against a Class AAA school from just down the road.
Kate Vigen led the way offensively for the Hornets as she finished with 7 kills, while Marcella George had 5 kills and Elsie Ratz finished with 3 kills and 11 digs. Riyan Eckert had 4 ace serves and a pair of kills, and Hailey Selly finished with 12 digs in the loss.
On October 13, Frazee dropped an HOL game to Breckenridge 3-0 (25-11, 25-17, 25-18).
Ratz had a big game at the net as she finished with 7 kills, while Eckert finished with 6 kills and 13 digs.
Selly finished with 12 digs and Madison Olson led the way with 10 assists.
On Oct. 17, the Hornets fell to Barnesville by a score of 3-0. The Hornets were led by Ratz with 8 kills, while Eckert finished with 6 and George chipped in with 5 of her own.
Olson led the team with 14 assists, while Selly had 14 digs and Ratz finished with 11 digs.
The following night the Hornets dropped their final regular season game of the year when the fell to Battle Lake in a close non-conference game by a score of 3-0 (25-19, 27-25, 25-23).
Ratz once again had a solid game at the net as she finished with 9 kills, while Eckert, Jayden Sonnenberg and George each finished with 5.
Olson led the Hornets with 17 assists, while Selly and Eckert led the way in digs with 18 and 10 respectively.
Frazee did quite a bit of damage at the service line against Battle Lake as Eckert, Ratz and Selly each finished with 2 ace serves apiece.