GROW-Frazee Vergas to host national group
News | Published on November 3, 2022 at 11:16am EDT | Author: chadkoenen
0
Lion Heart Experience aimed at kids' self-worth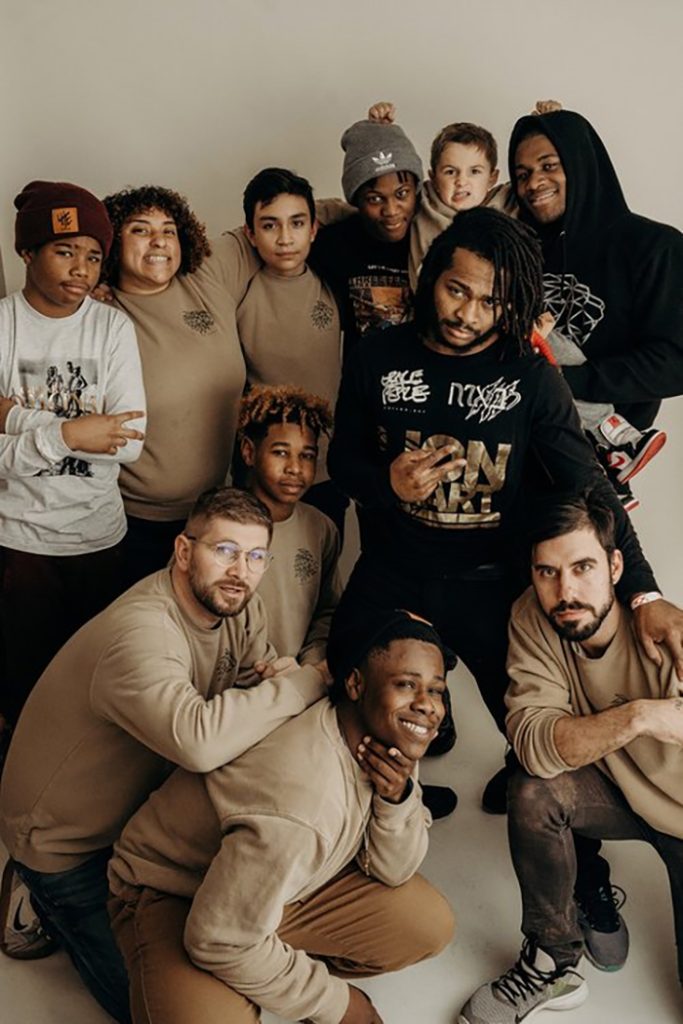 By Robert Willams
Editor
GROW Frazee-Vergas is bringing 2021 Detroit, Michigan Teacher of the Year Joe Vercellino and his Lion Heart Crew for three days in Frazee and Vergas to work with both staff and students on reconnecting students and educators to a sense of worth.
GROW Frazee-Vergas is a group of adults and students utilizing the five-year Positive Community Norms (PCN) grant from the Minnesota Department of Human Services-Behavioral Health Division.
"The coolest thing about us bringing in the Lion Heart Experience from Detroit is last year the youth group sent out a survey to all their peers to get input on who should bring in, so it's not like we adults we're just saying we were going to bring somebody in," PCN grant coordinator LeeAnn Felix said. "They actually got to look through other options."
While GROW F-V is representative of adults making positive impacts on the lives of students, the kids have their own group MVP (My Voice is Powerful) that mirrors the adult group in having their own goals and missions, along with a specific set of seven core principles.
The Lion Heart Experience is something that embodies the principles of both groups.
"Other schools who have this grant have brought these guys in and what's really cool is thy're all about bringing up kid's worth and identity and saying that everyone matters and they do it through music and art," said Felix.
Vercellino was affected positively by a similar production when he was a young student and details that experience and how it created what he now does for kids.
"I was in sixth grade when I watched a speaker come to my school and transform a rowdy gym of middle schoolers into a focused, emotional and centered gathering of young people," he said on his website. "I was captivated by it, I admired the skill and vision. Now I'm 34 and doing the exact same thing with my own story, my own crew and our own message—one school at a time."
The Lion Heart Experience is not just for kids.
"It's so exciting because he's going to be doing training with all our staff, elementary and high school," Felix said.
The group will be in Frazee and Vergas for three days Nov. 7-9, with training sessions for teachers the first day, assemblies for grades 7-9 and 10-12 on day two and the final day consisting of presentations for K-6 and the grand finale performance at the Vergas Event Center Wednesday, Nov. 9, at 5 p.m.
For Felix, space availability in Vergas felt like it was meant to be and the group is focused on spreading their message in both towns. GROW and MVP were recently in Vergas to help with the Hairyman Festival.
"We really want to start doing more stuff there," Felix said.
Both groups are also joined by area law enforcement, including former Frazee police officer Ryan Seeger, who now works at the Becker County Sheriff's Office.
"I'm really thankful for Ryan, he is our coalition chair and they fully support his involvement in this," said Felix.
Seeger has made time to spend with students individually and in group functions, which showcases what GROW F-V is aiming to do with the grant program.
"That's what we're really about: adults in the community showing that we care and we want to have fun and support students," Felix said.
Frazee-Vergas High School is like any other school, where there are issues between students that need solutions and one of those problems is how kids interact on social media. Recently, a group of parents took to Facebook to discuss these problems, then showed up en masse to the last school board meeting. Their concerns are certainly legitimate, but are the means of using social media to address them any different than what they are trying to combat?
Groups like GROW Frazee-Vergas are looking to be a positive force in addressing such issues.
"Be part of the solution in a constructive way and actually look at the data and the whole scope," said Felix. "There is a concern and there might be some issues, but look at all of the others that are doing good and sticking up for their peers."
The school recently hosted the "I Can Help" presentations as part of the social, emotional learning curriculum that was purchased through the grant. Those presentations specifically focused on digital media safety and literacy.
"If you see something online or if you see someone not being treated well, get your peers together and let's help them and shut it down," said Felix.
The Lion Heart Experience is similar in scope. Vercellino describes his presentation as "reconnecting young people to a sense of worth and identity that keeps them grounded in a compassionate view of themselves and the world around them.
For more information, visit www.thelionheartexperience.com.