Frazee votes Flemmer in as mayor
News | Published on November 9, 2022 at 11:21am EST | Author: chadkoenen
0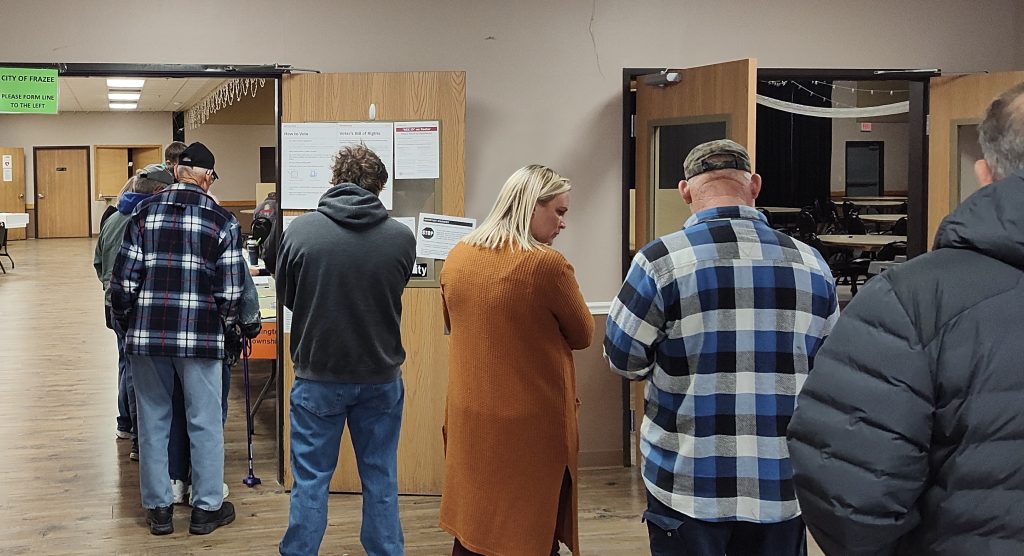 City Council gets a new and a familiar face; Haarstick, Pinke elected to Vergas city council
By Robert Willams
Editor
In a rematch of the close Frazee mayoral race in 2018, the outcome was the opposite Tuesday night with Mark Flemmer defeating incumbent Ken Miosek by 36 votes. Miosek won by a slimmer margin four years ago – 27 votes.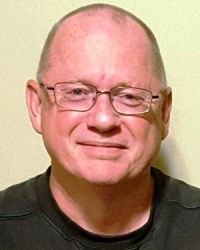 Mark Flemmer will become the new mayor of Frazee in January of the coming year.
Flemmer stressed affordable housing as the most important issue facing Frazee during his campaign. He cites that as the stepping stone to attracting more business, along with improved amenities, like the Town Lake Beach project and the trail systems increasing the viability of Frazee as a place for people to live.
"I'm very humbled by the support I've received from the folks in town," said Flemmer.
One big change on his agenda is getting Frazee out of the liquor store business and opening it up to private enterprise. Unlike other area towns, Frazee has experienced difficulties in turning a profit and moving any money into the general fund.
In comparing the two races for mayor, Flemmer believes the past four years on the city council have played a big part in his successful campaign.
"The last time I did it I only had two years on the council, so now I've had six years on it and I think that I have a little bit more experience now," Flemmer said.
Five candidates were in the running for the two city council seats occupied by Nicole Strand and Mark Kemper. Neither will be returning in 2023 as former council member Jim Rader led all vote-getters with 223 votes and newcomer Andrea Froeber was second with 191 votes.
Kemper finished third with 145 votes, followed by Tyler King (113) and Strand (111).
Both council seats and the mayor position run for four-year terms.
Flemmer and vice mayor Mike Sharp's seats are on term until 2024. Flemmer's win in the mayoral race opened up a third seat on the council.
Flemmer's vacant seat will be appointed by council majority vote. After everyone is sworn in, the council will have to decide who will fill the opening, have that person agree to it, and have 3 of the 4 members in favor of that individual, according to city administrator Jordin Roberts. The appointed position would be up for election at the next election cycle in 2024.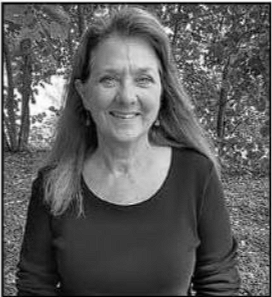 Froeber brings suburban metro experience to her seat having worked in public works in Apple Valley and community development in Eagan.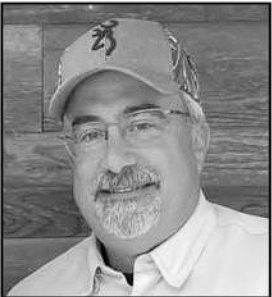 Rader, a lifelong Frazee resident, has been involved with Frazee's Economic Development Authority, along with his prior service on the council. LIke most of the candidates, he cited economic development as the top issue facing the city, but had a differing perspective in how to bring business to town, by making personal visits to encourage potential businesses to relocate here.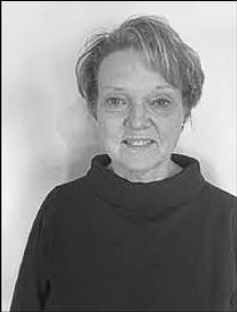 Quiet election night in Vergas
Mayor Julie Bruhn ran unopposed in Vergas, aside from 16 write-in votes cast. She received nearly 90 percent of the votes cast (134).
Any competition would have been difficult to muster after Bruhn and the city council completed the city's first-ever comprehensive plan this past summer, along with presiding over the booming business expansion that has occurred in Vergas recently.
Much like Frazee, key issues for the near future in Vergas are housing and more business development, according to Bruhn. She also noted city taxes are a common concern for residents. Business and housing are key contributors to the tax base.
Bruhn also wants to broaden the involvement of others, including young adults, in the city's decision making by encouraging residents to consider roles on the city council and one of the many committees serving the city.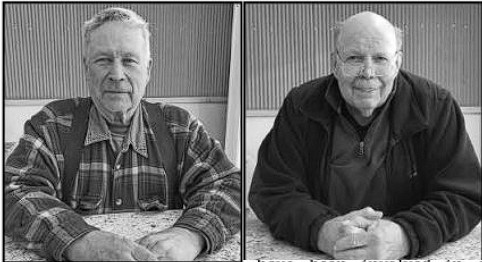 Dean Haarstick, left, and Paul Pinke
Pinke returns, Haarstick joins council
Paul Pinke and Dean Haarstick ran for two city council seats, along with write-in candidate Rebecca Haase. Pinke will continue in his seat after receiving 101 votes. Haarstick received the same amount, while there were a total of 67 write-ins cast. Haarstick will take the seat of Hasse, who was appointed by the council to fulfill the remaining months of former councilman Logan Dahlgren's term. Dahlgren submitted his resignation on August 24 and moved out of town.
Four return to school board
Four open seats on the Frazee-Vergas school board (ISD 23) were filled by those who occupied them prior to the election. Daneele Shipman was the top vote-getter with 1,899, followed by Tammie Nunn (1,826); Nathan Matejka (1,810) and Kimberly Antonsen (1,678).
Jepson, Meyer, Glander win in Becker County
Erica Jepson won the Becker County Commissioner District 1 seat by 111 votes over Craig Hall of Height O' Land Township. Jepson, of Evergreen Township, picked up 1,556 votes to Hall's 1,445 in a back-and-forth race.
District 2 went to David Meyer of Detroit Lakes. The teacher and co-owner of Sandbar II defeated incumbent Ben Grimsley. Meyer received 1,577 votes to Grimsley's 1,072, a difference of 19 percent. Grimsley had held the seat since 2012.
Todd Glander will remain the county sheriff after a landslide victory over challenger Chad Peterson. Glander earned 80 percent of the 14,000 votes cast to cruise to victory. Glander has been the sheriff since 2014 after joining the sheriff's office as a deputy in 2006. Prior to that he served in the Detroit Lakes Police Department for 13 years.
County Attorney Brian McDonald, Auditor/Treasurer Mary Hendrickson, Curtis Ballard, Soil and Water Supervisor District 1 and Eugene Pavelko, Soil and Water Supervisor District 4, all ran unopposed.
Two of three incumbents win in OTC, Sheriff remains
Wayne Johnson, Otter Tail County Commissioner District 2, and Kurt Mortenson, District 3, both won their races. Johnson was in a tight race with Jeff Gontarek winning by only 66 votes (2,612 to 2,546).
District 3 was a landslide victory for incumbent Kurt Mortenson with 4,088 votes, taking 70 percent, compared to challenger Bradley Sunde's 1,707 votes.
Incumbent Betty Murphy was defeated in District 4 by Robert Lahman by a narrow margin garnering 2,574 votes (51.42 percent) to Murphy's 2,419 (48.32 percent).
Otter Tail County Sheriff Barry Fitzgibbons was re-elected after defeating Fergus Falls Police Officer Joey Geiszler. The incumbent won handily earning 18,792 to 7,427 for Geiszler.
Fitzgibbons has been the sheriff since 2018.
Races running unopposed were won by: Dan Bucholz (District 1); Lee Rogness (District 5); Michelle Eldien (County Attorney); Wayne Enger (Soil and Water District 2 East); Lyle Dittman (Soil and Water District 3 East); Richard Drevlow (Soil and Water District 2 West).
State House, Senate races, U.S. Reps
Jordan Rasmusson defeated DFL candidate Cornel Walker and write-in candidate Nathan Miller on Tuesday to win election to the Minnesota Senate. Rasmusson, a current State Representative from Fergus Falls, garnered nearly 63% of the vote and won all 5 counties in Senate District 9. Rasmusson will be sworn into the Minnesota Senate on January 3rd, 2023.
"It is a great privilege to be given the opportunity to serve our communities at the state capitol, and I am humbled to have earned the trust of the people in Senate District 9," Rasmusson said.
Rasmusson lists his legislative priorities as tax relief for hardworking Minnesotans; support for law enforcement and first responders; and policies that support thriving rural communities.
"I want to congratulate my opponents for running robust campaigns. Whether you voted for me or not, I will work hard to serve you in the Minnesota Senate," Rasmusson stated.
This week, Rasmusson will participate in the Senate Republican organizing caucus in preparation for the 2023 legislative session.
In District 5A, Paul Utke defeated A. John Peters handily with 72.83 percent of the vote totalling 28,731 to 10,687 votes for Peters.
Due to redistricting, Utke was running in District 5 after his role as the senator for Minnesota Senate District 2 since 2017.
Michelle Fischbach earned a second term in the 7th U.S. Congressional District after defeating DFL candidate Jill Abahsain and Legal Marijuana Now candidate Travis "Bull" Johnson. Fischbach ran away with the race earning 204,768 votes, 66.95 percent. Abahsain nabbed 84,453 and Johnson 16,423.
After cruising in the primaries, U.S. Rep. Pete Stauber, of Hermantown, squared off against state Rep. Jennifer Schultz, of Duluth in the 8th District. Satuber prevailed 57.19 percent to 42.72 percent winning with 188,760 votes.