Daggett Truck Line, KLN support Wannigan Park
News | Published on November 15, 2022 at 5:17pm EST | Author: chadkoenen
0
Area companies combine for $100,000 donation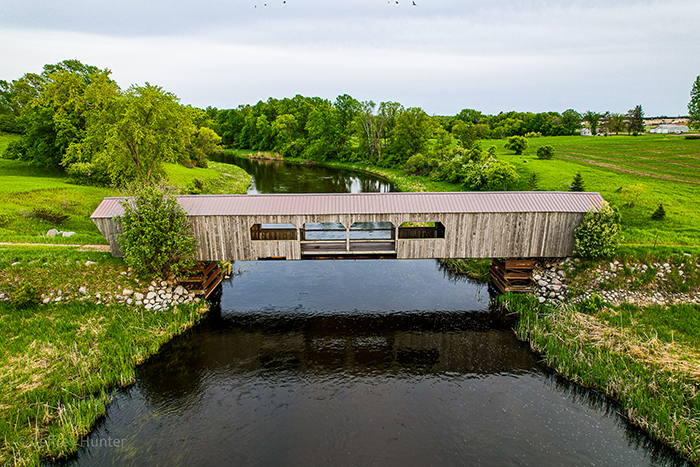 By Robert Williams
Editor
The Frazee Community Development Corporation (FCDC) announced it has received two large donations to the Wannigan Park Project from Daggett Truck Line of Frazee and KLN Brands of Perham.
"We're excited to announce KLN Brands and Daggett Truck Line have each stepped forward with $50,000," FCDC board member Polly Anderson said. "These companies are saying they believe in what we are doing and see we have what it takes to be successful. This money is critical to building support for our Wannigan Park Project, because it is a real sign that the local community is behind us."
The FCDC and Frazee City Council have been in discussions the past few months about Frazee being the guarantor of the grant applications the FCDC has made to cover the purchase of the park. The board has taken a more conservative approach in taking on that responsibility citing a need to spare Frazee taxpayers from having to cover any part of the land purchase in four years if the grants are not received.
FCDC members have noted they have a lot of support and have utilized other means to get the grant applications and land purchased outside of the city's influence, but need the city on board to complete the deal. The two groups will continue discussions at the next city council meeting. Both sides have made strides to come to an agreement.
The FCDC is ready to move on the purchase and the project as a whole with plans in place.
"Our first projects will be focused on things like restoring the land, installing natural surface trails and saving the covered bridge," said Anderson.
The bridge was built by DeWayne Schaefer, a lifelong Frazee resident who recently passed away October 14, at 87 years of age. Schaefer was a Frazee historian and FCDC is looking for help on that knowledge, along with volunteers for future project work.
"We are on the right track and are looking for volunteers," Anderson said. "We would welcome help on history, planning, design and outreach."
To learn more or to volunteer, go to www.wanniganpark.com or email wanniganpark@gmail.com.