Recycling program for Pickleball benches
News | Published on November 29, 2022 at 2:23pm EST | Author: Chad Koenen
0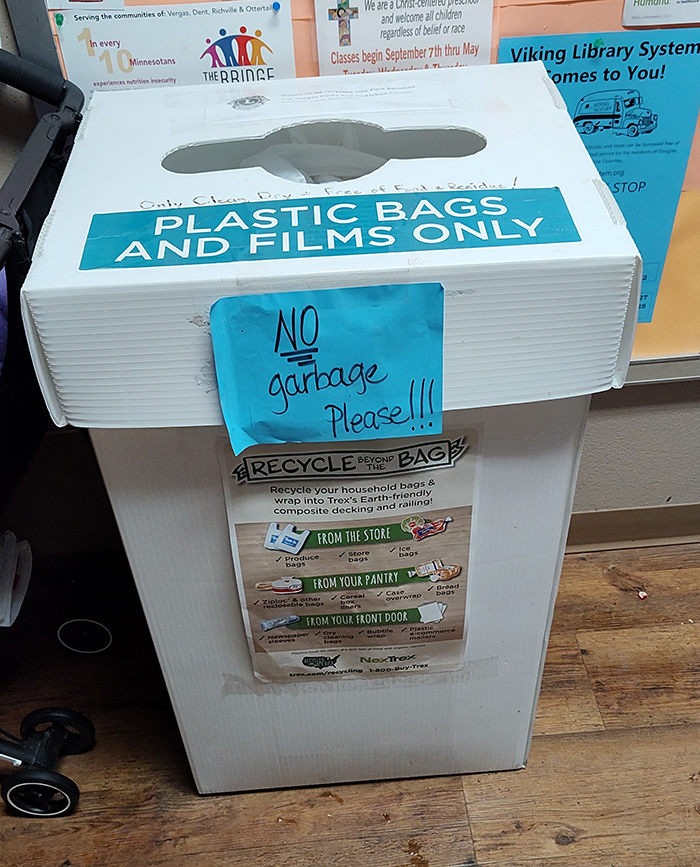 A recycling program of plastic bags has begun in Vergas to benefit the Vergas Pickleball community.
The four new courts were completed this summer and the Vergas Pickleball Committee is continuing fundraising to complete and finalize future plans for signage, a storage container, paddles, balls and landscaping.
The recycling program is a new way to add to the courts as the bags recycled will be turned into benches for the courts.
Nearly all types of plastic bags can be dropped off at the recycle bin located at the Frazee Liquor Store entrance and stairway to A Step Up Thrift Boutique. Bags for recycling include: produce, store and ice bags; ziploc and storage bags; cereal box liners; bread bags; newspaper sleeves; dry cleaning bags; bubble wrap and plastic mailers.
Monetary donations can be dropped off in town or mailed. Make a check out to WCI and write Pickleball in the memo. Drop location is the city office or mail to: City of Vergas, PO Box 32, Vergas, MN 56587.