Frazee Event Center is a model of collaboration
News | Published on December 20, 2022 at 4:09pm EST | Author: Chad Koenen
0
Tappe sees facility management as her opportunity to serve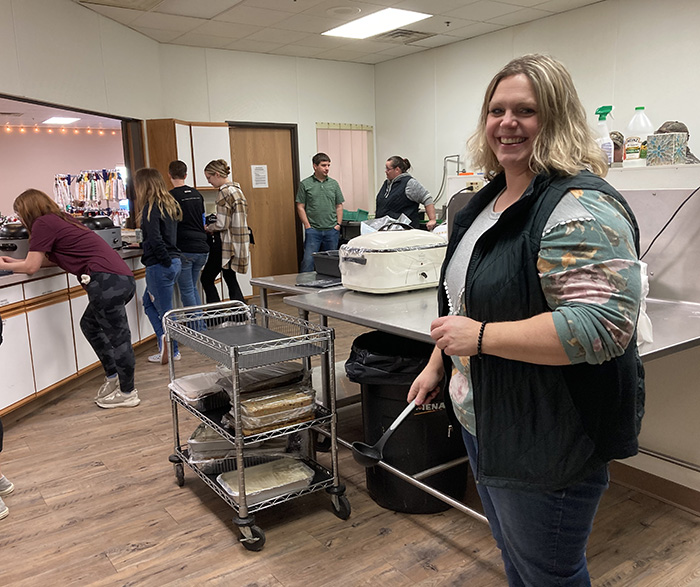 By Lori Fischer Thorp
Correspondent
On any given day in its 22-year history, the Frazee Event Center might have hosted a wedding, a craft fair, a dance, a dinner honoring area veterans, or a gathering of high school student council members from across the area. 
The variety of activities portray a cross-section of an active community, and Jolene Tappe, who has managed the facility for 10 years, plays a vital role in making sure the location is properly readied and welcoming for each group. Tappe, who is also a teacher at Frazee-Vergas Elementary School as well as a coach and mom of two adult children, excels at connecting the resources needed to make local events happen.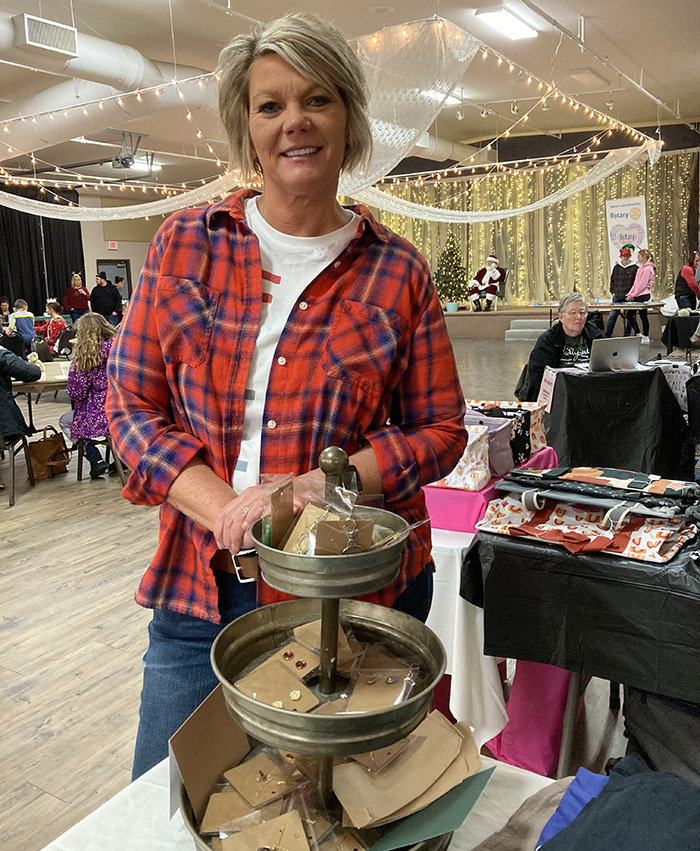 "I feel like that's my giving back (to the community,)" Tappe said.
She is the contact person for the facility, does rental contracts and billings, preps the facility for events, arranges for additional help if needed, and answers the need for everything that might be imaginable.
During the Merry Frazee Christmas events on Dec. 3, for example, Tappe worked with arrangements for the Frazee High School Band which served breakfast, the school's Future Farmers of America (FFA) which provided lunch, a room full of craft vendors, a cupcake walk, Santa visits, a Rotary book giveaway and other children's activities, and other features which all shared the space.
Whenever a question came up, Tappe's response was, "We can make it work," and that's her go-to attitude about everything she does.
"She is so good with people," said Yak-Shack Beauty Salon owner Jay Estenson, who is a long-time volunteer at community events, many of them hosted at the Event Center. "She isn't phased by a thing."
Estenson shared that at the Veterans dinner hosted by the Lions Clubs in November, the volunteer kitchen crew served 265 people in a snappy 22 minutes.
"We've done it a few times," she said.
In addition to the help of FFA students, she said Frazee pageant royalty are familiar volunteers at the site.
"The Event Center is, I've come to realize, a community facility," said Tappe, and by saying that, she isn't referring to the simple fact that it's a public building in central Frazee. She sees how the building boosts the vitality of the area, and how it requires the energy of a lot of people and organizations to successfully pull off many of these events.
To ensure that pieces hum along successfully, Tappe relies on fluid connections with people like Estenson, Frazee Liquor Store manager Tonya Mastin, and Tresha Mitchell, who bartends for events. Mitchell is a teacher at Frazee High School and advises the very active FFA group, which is a natural fit for events which need helpers to serve and clean up.
With a team like that, sending out a few messages quickly results in getting needs met. People looking to book the facility feel the same way.
MAHUBE-OTWA Community Action Program, based out of Detroit Lakes, covers a five-county area and has about 175 employees. When they were seeking a location for their September agency meeting, Frazee was a good fit because it's pretty centrally located for employee travel.
Because the event was located in Frazee and the group was looking for some entertainment in the afternoon, former agency staff member and social media influencer Amber Estenson, "That Midwestern Mom" was able to add her originality to the afternoon's program.
The facility was so easy to work with that when the agency had to rearrange December meeting plans and find different accommodations instead of a Detroit Lakes location, organizers were happy to work with the Event Center again. That situation led to other local opportunities, with the meal being prepared by Aleisha Jopp and Patrecia Rutledge, poinsettia centerpieces being supplied by Frazee Family Foods, and Miss Frazee Marcella George greeting attendees.
The more people who see the facility, the more who spread the word about its attributes.
"When people come here, it sells itself," said Tappe.
Much of that is due to the décor in the entryway and main room, which features trees, lighting and neutral fabric draping that can complement any theme or color scheme for an event.
"Bridal couples love it for the decorating that's already in place," Estenson said. She said it makes event planners' other needs so minimal, "and it's all on one level so it's great for planning for friends and family who need easy access."
Many other local people including Eddy and Amy Streeper and Bryan and Cindy Sandberg are part of the history of the location, too. When the Streepers' daughter Chloe and Sandbergs' son Nate were married five years ago, the family teamed up to build a stage backdrop deserving of the special events that take place there. Recently, the Streepers attended a friend's wedding festivities at the site, and talked with Tappe.
She told them, "We haven't had to change one light bulb and everyone still really likes it."
That fits the pattern of the facility, and of worthwhile projects in general: pitch in to help, do one's best and leave things better than ever.
Involvement runs rich in Tappe's blood, and it provides the opportunity for retrospect. Looking back, her favorite memory as a customer of the facility was when she was Frazee's All School Reunion chairperson in 2000.
"We planned a dance in the Event Center," she recalled. "It wasn't finished yet, but we were able to have it (the dance.) The walls were just sheetrock but I remember hearing everyone who came talking about how awesome it was going to be to have a place like the event center in town."
"Little did I know," she concluded, "22 years later I'd be a part of that building now."