Hornets fall to Yellowjackets in HOL action
Sports | Published on December 20, 2022 at 3:38pm EST | Author: Chad Koenen
0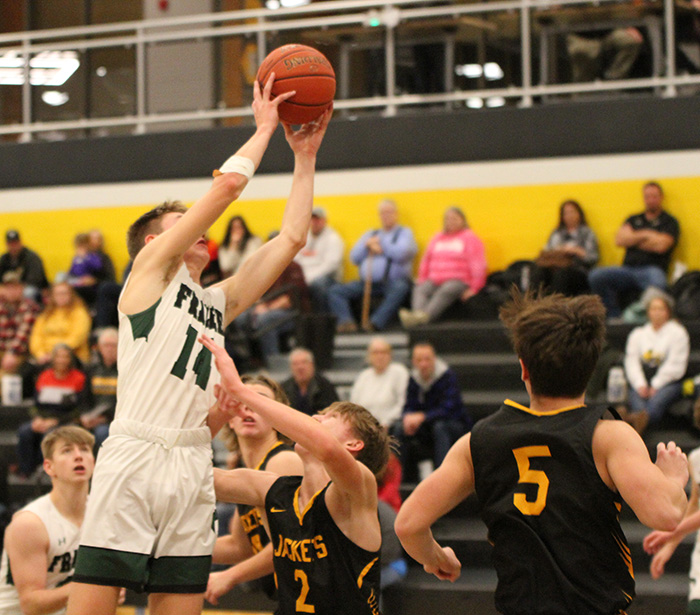 By Chad Koenen
Publisher
In their first action in over a week, the Frazee Hornets ran into a juggernaut on Friday night as they fell to Perham by a score of 80-22. Perham took a 54-12 lead at halftime after shooting over 57 percent from the field and hitting 14 3-pointers.
Adam Vigen led the Hornets with 8 points, while Alex Helmers scored 7, Carter Sonnenberg scored 5 and Mason Krieg rounded out the scoring with 2 points.
This week the Hornets, who are 1-3 on the season, will host Hawley on Tuesday and Barnesville on Thursday in a pair of HOL games.