Spanky's Stone Hearth to change ownership 
News | Published on December 20, 2022 at 4:02pm EST | Author: Chad Koenen
0
Hanson sells restaurant concept to 3 employees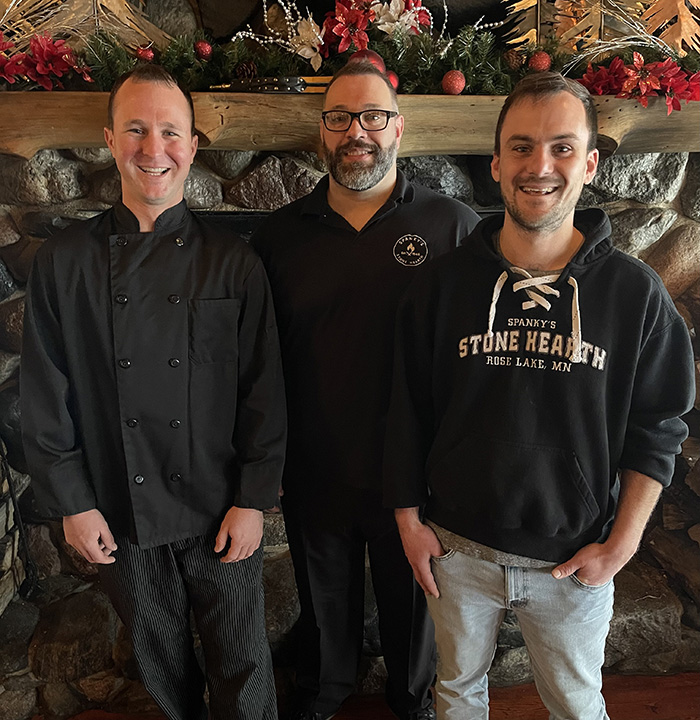 Long-standing lakes country staple, Spanky's Stone Hearth, announced a change in ownership on Wednesday, Dec. 14. The popular fine dining restaurant will change hands in May 2023 from current owner and proprietor, Josh Hanson, to tenured employees Matthew Hanson, Michael Kasper and Jared Faul who will own and operate the business under its current name and concept.
Josh Hanson purchased Spanky's Stone Hearth in 2005 at 26 years old. A self-taught chef, entrepreneur and wine connoisseur, Hanson has evolved the restaurant, menu and concept throughout his proprietorship, introducing many new flavors and ideas to the lakes area.
Some of those innovations include the customer favorite "Trust Me" menu option, intricate wine and cocktail dinners, expansive onsite gardens, and locally-raised prime grade beef. Additionally, Hanson has created a successful catering operation, food truck entity serving unique and inspired street eats and an extensive, well-curated wine collection.
"Our intention is to honor the time and tradition that Josh has created over the last almost 20 years, and continue to provide an excellent experience for our guests," said Matthew Hanson. "We are grateful for the opportunity to continue the legacy he built, at an amazing location and with a fantastic staff. Jared, Mike and I have been working in-step for the last decade and are eager for this next chapter to begin."
"It is my great pleasure to be able to provide an opportunity of ownership for these three hard-working, talented and loyal employees to continue the long-established footprint we've created here at Spanky's Stone Hearth," said Josh Hanson, current owner/proprietor. "Over the years, I've worked in every position the restaurant has to offer and I'm confident in Matt, Michael and Jared's ability to own and operate at the highest of standards. After almost 20 years I'm looking forward to slowing down a bit, spending time with my family and continuing to support and elevate our community."
Hanson will continue to own the real estate on Rose Lake and work at Spanky's Stone Hearth for the near future.
Spanky's is a multi-year Best of the Lakes award winner in the following categories: Best Fine Dining Restaurant; Best Wine List: Best Cocktail; Best Dessert; Best Ribs and Best Catering, along with earning the prestigious Wine Spectator Award of Excellence.