A new year brings new opportunities on the ice
News | Published on January 10, 2023 at 4:06pm EST | Author: frazeevergas
0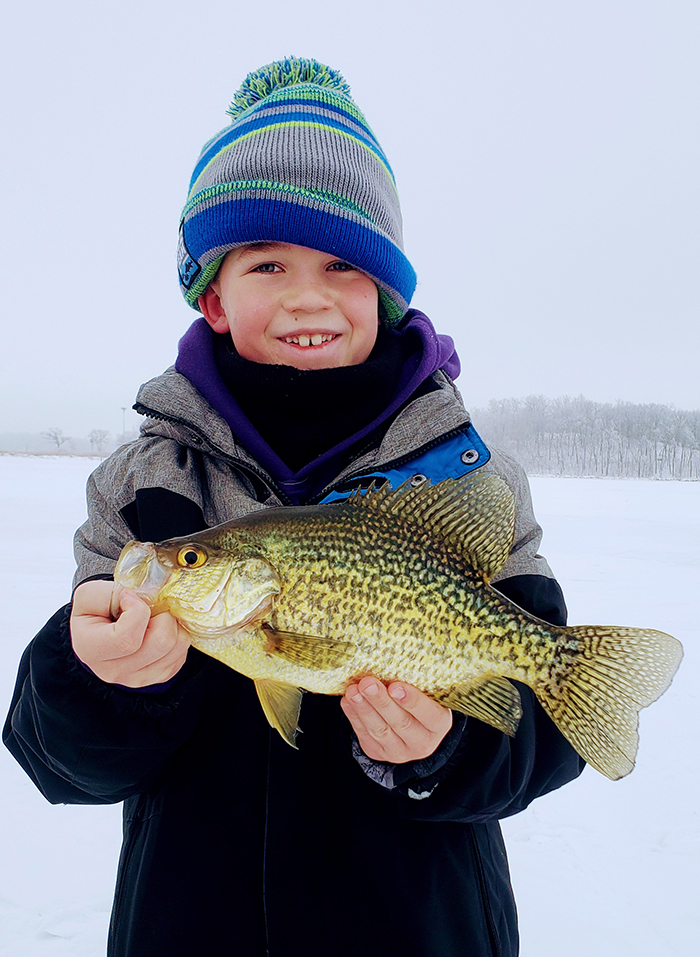 Chill Fishing Report
Cody Hill
Happy New Years
December storms dropped heavy wet snow which caused flooding on the lakes. The cold snap that we had has frozen up most of that slush and travel on lakes has greatly improved but I wouldn't touch the ice without a tow strap in your vehicle.Staying mobile has been the winning tactic, but can be very frustrating because the fish are very spooky especially on high pressure lakes. Getting away from the crowds and covering mid lake structures has produced the best quality fish.
Crappies are being found in the weeds and on the basins, but I'm having the best luck on basins where they are suspended. Heavier jigs, spoons, and jigging baits have been producing best. Key is to get down quickly before the schools have swum away. I have been using the Clam Tikka Minnows and they have been working great and not needing to be tipped with any bait has helped with staying in the strike zone longer. Key to fishing in the basin is staying in front of the suspended schools of fish. In the weeds we were having better luck using 4 mm jigs tipped with a longer soft plastic like HIT Lures Ice Diamond Picks. In shallower water lead jigs are better due to a slower fall rate than tungsten.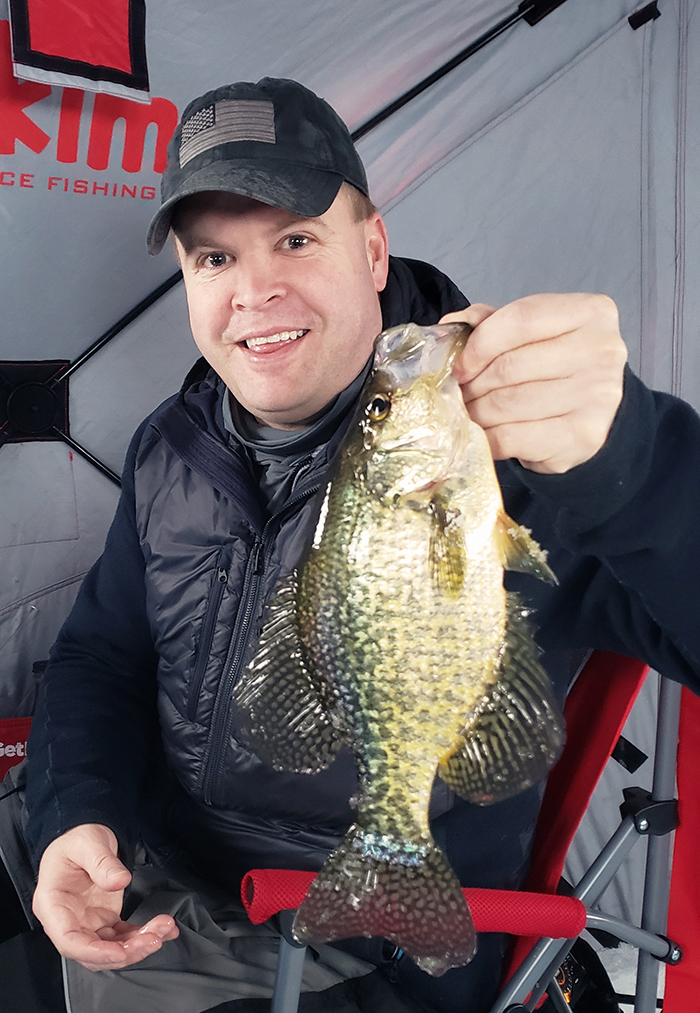 I have found sunfish from 4 feet of water all the way out to 45 feet of water. I marked a lot of sunfish up in the weeds in that 8-12 feet of water, but they were skittish and on the smaller side, but the small pike wouldn't leave us alone either. Best luck was from weed lines to the bases of the basins. We were fortunate in a few spots we could set houses up on them and they cycled through all day without needing to move. Better quality fish were normally on the top side of the schools and were willing to come up 3-5 feet to feed on our presentations. Using 4 mm jigs tipped with the Ice Diamond Picks worked on the aggressive gills but when the bite got tougher downsizing to a 3 mm jig and using wax worms or spikes worked best.
If you are interested in booking a trip contact us today! Dates are filling in quickly and you do not want to miss out on making memories that will last a lifetime.
Visit Chill's Guide Service online at www.chillguideservice.com or call (218) 443-3813.