Graham, Vigen nominated for Triple 'A' award
News | Published on January 24, 2023 at 2:48pm EST | Author: frazeevergas
0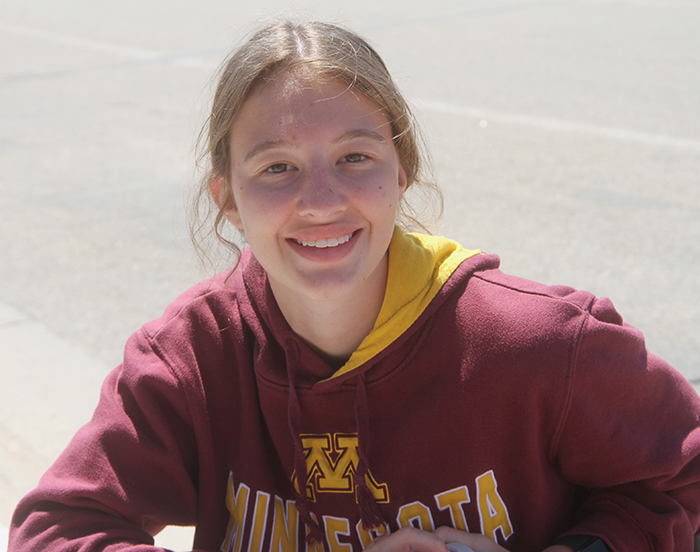 By Robert Williams
Editor
Two Frazee High School seniors were nominated for the Minnesota State High School League's Triple 'A' award.
Seniors Kate Vigen and Danny Graham were selected as the Arts, Academics and Athletics Award winners for the 2022-23 school year. Vigen and Graham advance to the award's region process where two finalists will be recognized on Wednesday, Feb. 8, at the Region 6A celebration. Region finalists are recognized at a banquet in March and during the Boys State Basketball Tournament at Target Center in Minneapolis.
Vigen is the student council president and is involved in national honor society, volleyball, softball, and basketball.
Graham is also a national honor society member, a multi-sport athlete and very involved in music. He recently performed at the school with the Lion Heart Experience last November.
To be eligible for the Academics, Arts, and Athletics Award a student must:
• Be a high school senior at the time of nomination. Schools may nominate one senior boy and one senior girl for this award.
• Have a cumulative GPA of 3.0 or higher at the time of nomination.
• Participate in at least one League-sponsored athletic program and one arts/activity program.
• Comply with the MSHSL's Student Code of Conduct
• Complete the application form and submit it to the administrative region secretary by the deadline date specified by the region committee.
Triple 'A' Award recipients are selected through a multi-level process involving member schools of the League, the League's administrative regions, and a special committee of educators, business leaders, and members from the fine arts and athletic communities.