Star Lake fishing tournament March 11
News | Published on January 24, 2023 at 2:05pm EST | Author: frazeevergas
0
Frazee Sportsmans fishing derby will not be held this year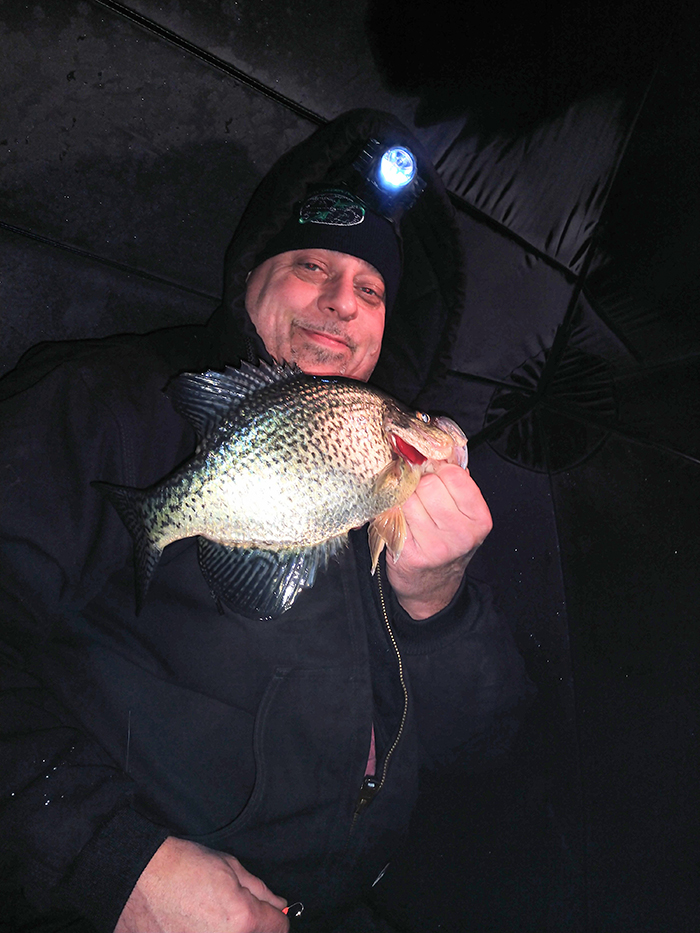 By Robert Williams
Editor
Local anglers will have to leave the Frazee area to participate in a fishing derby this year. The Frazee Sportsmans Club will not be holding its usual derby on Eagle Lake. The derby was held last year after it was canceled the year prior.
The annual Sportsmans Club raffle, however, is back in 2023.
"We will be having our annual raffle in March," said Ashley Renollet. "We're super excited to be back after two years off."
Over in Dent, Ambush Outdoor Products is sponsoring the first LAKES 99.5 Hard Water Classic Fishing Tournament, Saturday, March 11, on Star Lake.
The Hard Water Classic is a $15,000 panfish tournament with a first place payout of $5,000.
The entry fee is $300 per 2-person team – sign up by calling 218-847-5624 or online at detroitlakes.bigdealsmedia.net (select fishing from list).
Entries will be accepted until Thursday, March 9. A late fee of $30 will be assessed to all teams registering after Wednesday March 1.
Payouts include:
• 1st– $5,000
• 2nd– $2,500
• 3rd– $1,500
• 4th – $800
• 5th– $700
• 6th– $600
• 7th– $500
• 8th– $400
• 9th– $350
• 10th– free entry for 2024 tournament
• 20th place- $1,000
Pre-start inspections will begin at 6:30 a.m., on Saturday. Ice Fishing Hours are 8 a.m. – 2 p.m., with a weigh-in to follow.
Live bait and artificial lures permissible.
Each team is only allowed to use two holes during competition.
Bells Resort on Star Lake will serve as the tournament headquarters. All tournament participants will start from and return to Bells Resort during the tournament. The resort is located 11 miles south of Vergas and seven miles west of Dent off of County Road 41.
Each team may weigh a total of seven sunfish and seven crappies. One bonus fish of either a crappie or sunfish is allowed to give anglers a 15-fish total, but only after seven sunfish and seven crappies are in the weigh bucket.
No more than 8 fish of one species can be weighed in.
Minimum size limits: crappie 8 inches, sunfish 7 inches.
The scoring system will be based on weight. For example, 7.86 pounds equals 7.86 points. If a team weighs nothing then they will receive 0 points. Heaviest total weight wins the tournament (crappie and sunfish weighed all together).
Tie breaker: whichever team has the largest crappie (weight) will win the tiebreaker.