Aho brings new business to his hometown
News | Published on February 28, 2023 at 5:02pm EST | Author: frazeevergas
0
Pine Cone Interiors opening in mid-March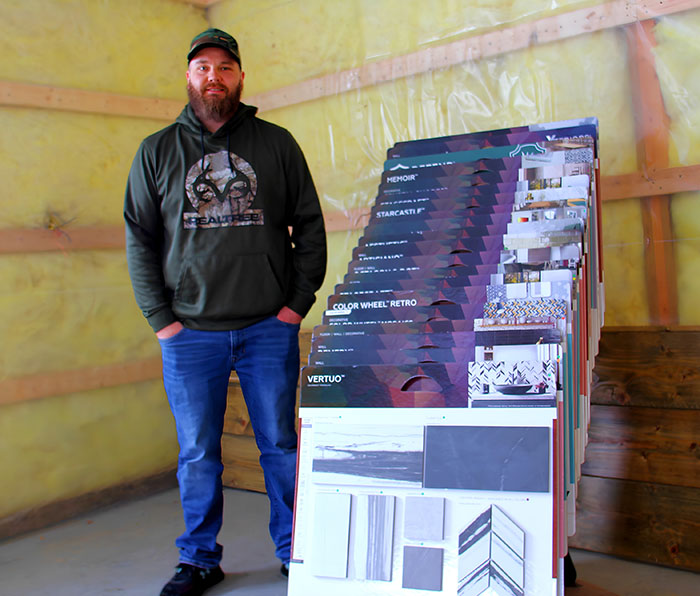 By Robert Williams
Editor
Tyler Aho of Frazee faced one of the bigger decisions to make for a new business owner on what to call his new enterprise. After a few hits and misses, an old high school nickname and a graphical hint from his wife Stephanie brought to life Pine Cone Interiors.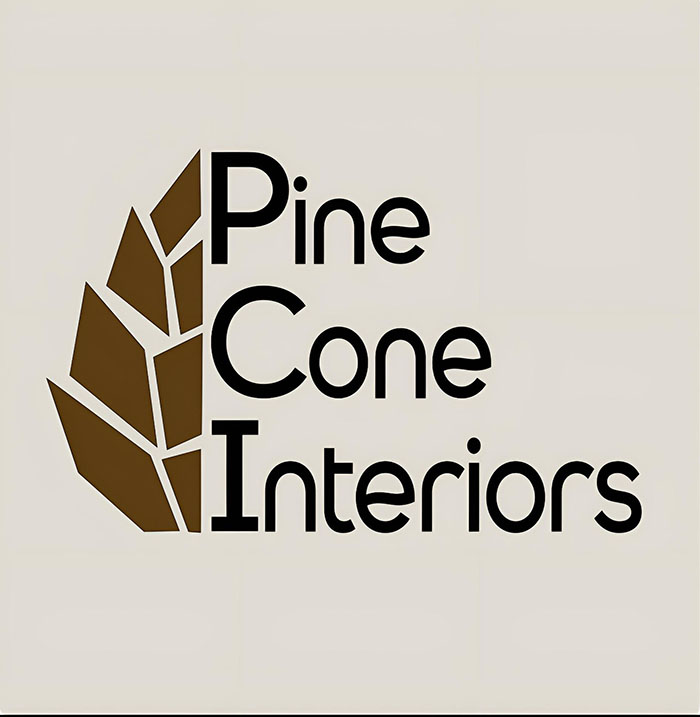 "Originally, we had talked about Northern Pines Interiors, but in Perham there is a Northern Pines Market," said Aho. "Growing up, in high school, I don't even remember how it happened—I got the nickname Pine Cone from a group of friends. I hadn't even thought of it. My wife was messing around making logos and such and she made one with Pine Cone Interiors just as a joke. Then…it was kind of like, well, it's different. It fits. Why don't we run with that?"
Tyler worked at Dynamic Homes in Detroit Lakes for a decade before moving to RCH Custom Homes doing estimating, purchasing and cabinet design. Along with growing up in the business, he felt he had plenty of experience to make a go of it on his own.
"I've been in the industry for quite a while; my dad did taping and texturing while I was growing up; he had his own business, so I've kind of been around the industry my whole life," he said. "It just felt right, the right time and I feel like I'm at the right age to give it a go and try to make something happen with it."
The business is a great way of continuing a family tradition.
"I watched my dad do it for many, many years. I think it's always been in me since that," said Aho.
The Pine Cone Interiors shop and showroom are currently under construction as Aho prepares to open the doors for business in less than a month.
"I'm hoping mid-March by the time I get everything ready for customers," he said."Mainly interior modeling, anything kind of interior is what I'm going to focus on, such as flooring, tile, cabinets, and countertops."
Aho is in the process of constructing a wall in his shop on East Juniper Avenue to create a 500-square foot showroom with cabinet display and countertops
"Everyone can come in and see a mock kitchen, maybe a mock bathroom eventually and I'll expand it on as time goes," he said.
Aho will also be offering a mobile showroom service so customers can see samples of his work in the lighting of their own home..
"I'm going to have a trailer fully-stocked with samples so if people don't want to drive to me or if they want to see all of the samples in their home under their light I'll bring everything to them," he said. "Everybody's home is a little different and some want to see what some new tile will look like."
Aho has been helped along the way by city officials, Ashley Rennolet of United Community Bank and the staff at OK Lumber as he wanted to work locally in his hometown.
"I've been working with the city a lot; the city has been great with getting a temporary use permit here to run it commercially out of here for the next three years," said Aho. "They've been awesome to work with and I grew up in Frazee; I've lived in Frazee pretty much my whole life. With how easy they were to work with and helped me along the path and everything. That's been great. I've been working with the lumberyard back-and-forth quite a bit, so they've been a lot of help steering me in the right direction and Ashley at the bank has been a great help, too, getting everything set up and started."
Far more than just doing graphic arts and coming up with the business name, Stephanie has been a big proponent and her support has aided Tyler in branching out on his own.
"My wife has been 110 percent behind me; she's been great," said Aho.
Stephanie works from home and the couple care for two daughters and a son between the ages of 8 and 15.
Aho is a licensed contractor and can be reached at 218-234-8616 or pineconeinteriors23@gmail.com.
Pine Cone Interiors is located at 500 East Juniper Avenue in Frazee, the first shop on the left.
A quick "Pine Cone Interiors" search on Facebook will bring visitors to the business page where Aho will be posting updates as the business prepares to open in a few weeks.